15 Benefits Of Inpatient Rehab
What Is The Difference Between Inpatient and Outpatient Rehab? Medical Detox, Inpatient Rehab for Drug Addiction & Alcoholism
What Is Inpatient Rehab?
Inpatient rehab, also referred to as residential treatment, provides the highest level of rehab services for patients diagnosed with alcohol or other drug addiction. Typically, inpatient drug rehab programs include medical detox and integrated mental health services.
Inpatient rehab for substance abuse begins with our clinicians getting a good understanding of your specific situation. Our treatment team will evaluate your medical health, mental health, and chemical use history to design an individualized drug and alcohol rehab plan for you. With your permission, our rehab staff may also talk with your family members and consult with professionals you might already be working with to address your needs and challenges.
Because addiction is a disease that affects your body, mind, and spirit, we bring a multidisciplinary team together to provide you with a holistic healing plan. Your licensed team members for residential treatment may include:
Physicians
Nurses
Psychiatrists
Psychologists
Licensed marriage and family therapists
Licensed addiction counselors
Nutritionists
Wellness and fitness specialists
Continuing care coordinators
Financial advocates
Clinical case managers
Our inpatient rehab programs are also gender-specific, which has been shown to help patients stay focused on the recovery process, explore sensitive issues in a safe and supportive environment, and strengthen trusting relationships with peers.
How Long Does Inpatient Rehab Take
Your length of stay in inpatient alcohol or drug rehab will be based on your progress in meeting specific clinical milestones. Our clinical team will work with you and your family as well as your insurance provider to come up with the best timetable and plan for you. Just as addiction doesn't happen in the course of a few weeks or months, it's unrealistic to expect recovery to occur that quickly.
As you discharge from inpatient treatment, you will receive recommendations for follow-up care and ongoing recovery support to strengthen your sobriety and reduce the risk of relapse. Like diabetes or hypertension, addiction is a chronic disease. Regaining your health means learning to manage your symptoms, first within the structure of an inpatient rehab program and eventually in your home environment where you are in charge of maintaining and strengthening your recovery.
---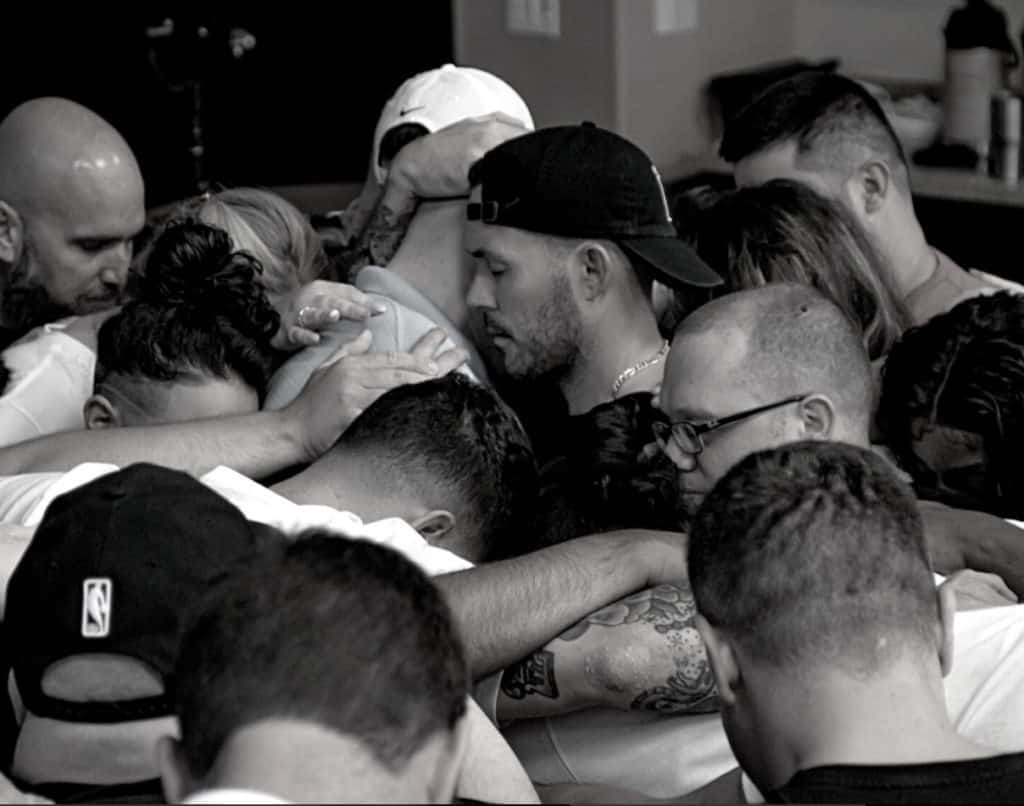 Get Your Life Back
Find Hope & Recovery. Get Safe Comfortable Detox, Addiction Rehab & Dual Diagnosis High-Quality Care.
---
What Is The Difference Between Inpatient and Outpatient Rehab?
Drug and alcohol treatment programs generally fall into 1 of 2 categories — inpatient or outpatient rehab. While equally focused on rehabilitation, each type has unique attributes and benefits to offer. Inpatient rehabs are intensive, residential treatment programs designed to treat serious addictions. Outpatient rehabs are part-time programs, allowing the recovering user to keep going to work or school during the day.
It's important that both individuals with a substance use disorder (SUD) and their loved ones understand the differences before selecting a treatment program. Exploring all options prior to making a decision can put you or a loved one on the road to long-term sobriety.
Outpatient Rehab And Treatment
Outpatient drug rehab is less restrictive than inpatient programs. Outpatient recovery programs usually require 10 to 12 hours a week spent visiting a local treatment center.
These sessions focus on drug abuse education, individual and group counseling, and teaching addicted people how to cope without their drugs. Outpatient drug rehab can be a good standalone option for someone with a mild addiction, or it can be part of a long-term treatment program. Outpatient drug rehab can last 3 to 6 months — something similar to inpatient treatment — or over a year.
Outpatient Detox Programs
Patients with mild-to-moderate drug withdrawal symptoms might find outpatient detoxification a fitting alternative to residential detox. Outpatient detox is safe, effective, and takes less time to complete than inpatient detox; the average outpatient detox is 6.5 days.
Patients must visit a hospital or other treatment facility for physical and mental check-ups during outpatient detox. Clinicians or doctors might administer medications on-site to soothe withdrawal symptoms like anxiety, depression, and increased heart rate.
Social Support During Outpatient Rehab
Outpatient drug rehab allows those in recovery to remain at home during treatment. Those undergoing outpatient drug rehab can continue working and remain close to family and friends. Outpatient treatment centers usually conduct meetings at night or in the early morning, helping those in the program maintain their normal schedules.
Twelve-step groups like Alcoholics Anonymous (AA) and Narcotics Anonymous (NA) may be used as part of outpatient treatment. Studies show that participating in recovery groups like AA and NA helps recovering addicts stay sober. Many individuals with a substance use disorder (SUD) also turn to outpatient treatment after completing an inpatient program as part of their continued recovery.
Inpatient treatment programs typically cost more than outpatient drug rehab. The on-hand medical care and psychotherapy available to residential rehab patients increase treatment costs. The price difference should not encourage or discourage someone from choosing the best treatment route for them.
Inpatient Alcohol Rehab
Inpatient rehab is one of the most common ways to treat an AUD. It involves checking into a rehab facility and staying there for the duration of your treatment. You will have access to medical professionals and other specialists 24 hours a day, allowing you to rest easy knowing help is always available. Additionally, inpatient rehab programs have a set schedule that consists of breakfast in the morning, followed by therapies, counseling sessions, and activities for the remainder of the day.
Anyone suffering from alcoholism can seek help from an inpatient rehab facility. However, there are several causes and risk factors that play a role in treatment recommendations:
Age
Individuals over the age of 60 tend to struggle more during the detox phase. The painful withdrawal symptoms can lead to various health complications and may be life-threatening if not treated properly. An inpatient treatment facility will offer the special medical care that seniors need in order to overcome a drinking problem.
Mental Health
A person suffering from alcoholism and a co-occurring mental health condition may require a personalized treatment plan. Inpatient rehabs have specialists on-site who will be able to treat both conditions separately. Counseling sessions will teach the individual how to cope in various real-world situations and prevent falling victim to triggers.
Substance Abuse
Mixing drinking and drugs can lead to extremely dangerous interactions. A person who wants to overcome a substance and alcohol abuse problem should seek professional medical help. Treatment professionals are able to monitor health conditions closely, relieve any uncomfortable withdrawal symptoms and provide assistance through each step of the recovery process.
Medical History
Inpatient treatment is often highly recommended for people with a medical history of heart, breathing, or liver problems. If any part of the recovery process interferes with a medical condition, treatment professionals will be able to make the necessary modifications. A person's health can impact what medications are used and their overall treatment plan.
Get Help. Get Better. Get Your Life Back.
When you feel ready or just want someone to speak to about therapy alternatives to change your life call us. Even if we cannot assist you, we will lead you to wherever you can get support. There is no obligation. Call our hotline today.
1. You'll Get Help, 24/7
When you decide to go to inpatient rehab, this requires a considerable commitment on your part. This is because you don't go in and out of rehab as you please. Instead, you have to stay for some time while you're receiving treatment.
This may seem daunting at first, but it's actually quite beneficial for you. You'll be in a treatment center 24 hours a day, 7 days a week. No matter what part of addiction or withdrawal you're in, there are plenty of professionals to help you through it all.
2. It Provides Structure
While some people are good at imposing structure in their lives on their own, others struggle with it. The structure is the main component in recovery, and if you can't achieve it on your own, inpatient rehabilitation can help with that.
Rehab is meant to be a place where you clear your head and focus on beating your addiction. But this doesn't mean it's like a vacation. You'll have to focus on addressing your issues actively. The rehab center will have a schedule for you that you'll need to follow, such as appointments for group therapy and checkups with the doctor.
3. You Can Get Prescription Medications for Detox
Many people try to kick their habits on their own. But going through withdrawal and detox on your own can be very detrimental. Not only would it be very uncomfortable and even painful, but you may relapse while in the process of detoxing.
When you enroll yourself into a drug detox program, you'll be under the care of licensed physicians. They know how to make the withdrawal process as painless as possible, so you don't have to suffer much. Plus, they can prescribe drugs for you, such as Suboxone.
If you've struggled with drug addiction in the past and weren't successful in detoxing on your own, you can benefit hugely from prescription medications.
4. You're Under Constant Medical Supervision
The truth is, that addiction is a lifelong issue. This is why so many people relapse. They think they've cured themselves of addiction, and the next thing they know, they're submitting to their inner cravings once again.
While you're in inpatient rehab, you'll have round-the-clock medical supervision. Not only will they help you withdraw from drugs, but they'll also be there to detect if anything goes wrong with your health afterward. The best way to recover and become sober is by being as healthy as you can be. The medical staff at your rehab center will help you along in this journey.
5. It Can Help Serious Addictions
You may think withdrawing and detoxing from substances is something that can be done on your own, but there are instances where this would be fatal. For example, withdrawing from mild alcoholism can be doable on your own.
However, if you're a heavy alcoholic, detoxing by yourself can cause an array of health issues, such as seizures or even death. This can be from a stroke or heart attack due to changes in your blood pressure and heart rate when you're detoxing.
First-class Facilities & Amenities
World-class Addiction & Mental Health Rehabilitation Treatment Centers
We Level Up is a Renowned Addiction Rehab Program with Integrated Mental Health Dual-Diagnosis Treatment.
Residential inpatient programs vary. Call to learn more.
Proven recovery success experience, backed by a Team w/ History of:
Low Patient to Therapist Ratio
6. You Can Attend Therapy
The majority of people with substance abuse problems, also have mental health issues as well. This is because whatever they're dealing with, maybe too great to face, so they turn to drugs and alcohol to self-medicate.
While self-medication is soothing in the short term, it's damaging in the long term. When you self-medicate, you're avoiding the issues at hand. This can cause you to bury those problems deep within yourself, where they continually hinder your growth.
While at inpatient rehab, you'll have the chance to attend therapy in both a group and individual setting. Together, with a professional therapist, you can work through the problems causing you to turn to drugs. They can give you useful tools to work through these mental health issues and address them in healthier ways.
7. You're Living with Other People Like You
Withdrawing from substances and staying sober is a very difficult thing to go through. At an inpatient rehabilitation facility, you'll be living with other people who are going through the same exact situations.
When you have each other to talk to and rely on for support, it can make the fight against addiction a little easier. Whether it's in a group therapy setting or a casual conversation in the rec room, discussing your state of mind with someone who's going through something similar can have amazing benefits.
If you tried to get sober outside on your own, you might not get the same experience. Even if you have friends who used to have substance abuse problems, it's a different scenario from living in an inpatient rehab center.
8. There Are Fewer Distractions
When you're leading your regular life, there may be some distractions causing you to lose complete focus on getting sober. For example, you may be stressed out at work and tempted to drink some alcohol to relax and unwind.
When you're in inpatient rehab, all outside distractions and stressors are removed. You'll have no excuse for not entirely focusing on your recovery anymore. Plus, you won't have any access to the substances you were addicted to before.
9. Your Family Will Be Protected
Going through withdrawal, detox, and recovery isn't a pretty process. If you try to do it at home, you may cause irreparable damage to the relationships with your loved ones.
Checking into inpatient rehab gives you a chance to start your journey to sobriety without exposing your family members to the uglier parts of it. Once you feel you're ready to go home, you'll be more like the person they remember from before, not the person you were in the throes of your addiction.
World-class, Accredited, 5-Star Reviewed, Effective Addiction & Mental Health Programs. Complete Behavioral Health Inpatient Rehab, Detox plus Co-occurring Disorders Therapy.
End the Addiction Pain. End the Emotional Rollercoaster. Get Your Life Back. Start Drug, Alcohol & Dual Diagnosis Mental Health Treatment Now. Get a Free No-obligation Guidance by Substance Abuse Specialists Who Understand Your Ailment & Know How to Help.
10. You'll Get a Break from Real Life
Many people live an ideal life of work or school, then time with their loving family members once they're home. But unfortunately, not everyone has a perfect life like that. For instance, you may be a single parent who struggles with an abusive ex or other family members. This can drive you to want to escape with illicit drugs.
When you check into inpatient rehab, you'll get a chance to get away from it all and focus on yourself. Of course, you'll still have to make arrangements for everything in your daily life (such as time off work/school and childcare), but once that's done, it's all about you. Many inpatient rehab facilities have semi-private rooms that are designed to relax you as much as possible. Not only that but you'll also be given nutritious meals to help you get healthier quicker.
11. You'll Be Away from Bad Influences
Not everyone has the luxury of a wonderful support system back at home. For some, all they're surrounded by is their old life of drugs and other addicts. If you try to recover while in that sort of environment, the chance for relapse is sky-high. Inpatient rehab removes all bad influences surrounding you and places you in the best environment possible.
If you're worried about relapsing once you're home, they've got you covered there too. As we mentioned before, you'll go to therapy, in which you'll be taught some useful tools for dealing with temptation.
12. You'll Gain New Support
Since you're living with other people who are pursuing sobriety, you may be making some new friends for life. Not only can they be your support system while you're in inpatient rehab, but they can also be it afterward too.
Your time together in the rehab center is invaluable and you probably won't have the same type of bond with anyone else, whether it's family or friends. Get all the help you can and expand your support system with the people you meet in rehab.
13. You'll Learn to Manage Your Addiction
It's true that it's easier to manage your addiction while you're in inpatient rehabilitation. You're in a closed-off world where you have zero access to your drug of choice, after all. So you may be nervous about how you'll handle being out in the "real world" again.
In your time at the rehab center, you'll receive a significant amount of therapy. But this isn't just to work through your mental health issues. It's also to teach you healthy ways of coping with your addiction.
For instance, licensed therapists can give you cognitive behavior therapy (CBT) for addiction where you learn to deal with your thoughts, feelings, and behaviors constructively. You can also attend yoga, meditation, and Tai Chi sessions to learn some ways of centering yourself.
14. Get Guidance for Afterward
Detoxing and withdrawing from your substances of choice is only the beginning. To beat your addiction, you have to have a clear plan for what comes afterward. Recovery management programs can be helpful in setting your goals for the future to prevent relapse from happening.
Many rehab facilities will set you up with a local recovery community so that when you detect signs of possible relapse, you can reach out to these people and get support and guidance. This can be essential in helping you maintain your sobriety.
15. It Can Be a Good Stepping Stone for Out-Patient Rehab
For some people with substance abuse problems, one type of rehab isn't enough. Or they may not have enough time or money to complete a more extended session of inpatient rehabilitation.
Whatever the reason is, you may need to go to outpatient rehab as well. Inpatient rehab is a good stepping stone for out-patient rehab since you learn invaluable tools for dealing with your addiction.
Outpatient rehab gives you a chance to try those tools out in the real world, while still receiving some help from professionals. Once you feel confident enough, and the out-patient rehab supervisors feel like you're ready, you can cease all rehab treatment. If you don't feel comfortable going straight from inpatient rehab back to your regular life, you should consider checking into outpatient rehab as the next step.
Tour Our Facilities
Substance abuse disorder is a condition that can cause health, social, and economic problems that should not be taken lightly. We Level Up has several facilities located in Florida, Lake Worth, West Palm, and New Jersey that can provide you, or someone you love, inpatient rehab with professional and safe care. Feel free to call us to speak with one of our counselors. We can inform you about this condition by giving you relevant information. Our specialists know what you are going through. Please know that each call is private and confidential.
Popular alcohol & drug rehabilitation & mental health treatment related articles: