Inpatient Alcohol Rehab
Understanding Alcoholism, Alcohol Addiction Rehab, Types of Inpatient Rehab Alcohol Rehab Programs, Starting Inpatient Alcohol Rehab
Understanding Alcoholism
Alcoholism, also known as alcohol use disorder (AUD), is a broad term for any drinking of alcohol that results in problems. It was previously divided into two types: alcohol abuse and alcohol dependence.
Alcoholism is a serious problem that can have devastating consequences. It is important to be able to recognize the signs of alcoholism and get help if you or someone you know is struggling with this disease.
There are many causes of alcohol abuse, but it often starts with drinking in order to cope with stress or other negative emotions. Some people are more susceptible to alcoholism due to genetic factors, while others may develop it after experiencing trauma or other life-changing events. Regardless of the cause, alcoholism is a progressive disease that can ruin lives and destroy families.
---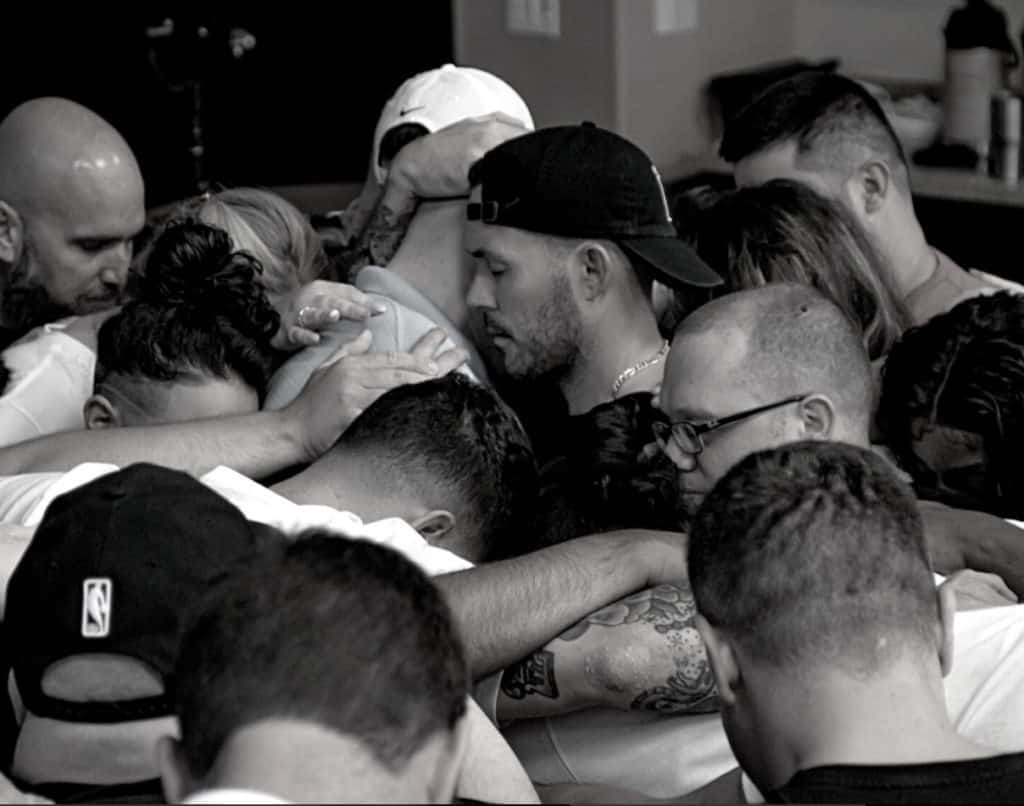 Get Your Life Back
Find Hope & Recovery Get Safe, Comfortable & High-Quality Care
---
What are the causes of alcohol abuse?
There are many causes of alcohol abuse, but it often starts with drinking in order to cope with stress or other negative emotions. Some people are more susceptible to alcoholism due to genetic factors, while others may develop it after experiencing trauma or other life-changing events. Regardless of the cause, alcoholism is a progressive disease that can ruin lives and destroy families.
Causes of Alcohol Abuse
There is no single cause for alcohol abuse. Rather, it is the result of a combination of factors. Some of the most common causes include:
– Genetics: Alcoholism can run in families, which suggests that there may be a genetic component to it.
– Mental health: People who suffer from depression, anxiety, or other mental health disorders are more likely to abuse alcohol as a way of self-medicating.
– Stress: Those who are under a lot of stress (due to work, family, or other circumstances) may turn to alcohol as a way of coping.
– peer pressure: Many people start drinking alcohol because their friends or peers are doing it. This is especially common in adolescents.
– Availability: Alcohol is legal and easy to obtain, which makes it more likely to be abused.
Signs of alcohol abuse
Alcoholism is a serious problem that can have devastating consequences. It is important to be able to recognize the signs of alcoholism and get help if you or someone you know is struggling with this disease. There are many signs that someone is abusing alcohol. Some of the most common ones include:
– Drinking more than intended or for longer periods of time than intended
– Neglecting responsibilities at work, home, or school due to drinking
– Continuing to drink even though it is causing problems in relationships
– Drinking in secret or hiding alcohol from others
– Experiencing blackouts or memory loss due to drinking
– needing to drink more alcohol to get the same effect (tolerance)
– experiencing withdrawal symptoms when not drinking (shakiness, sweating, nausea, anxiety, irritability)
Get Help | Get Better | Get Your Life Back
When you feel ready or just want someone to speak to about therapy alternatives to change your life call us. Even if we cannot assist you, we will lead you to wherever you can get support.
The effects of alcohol/drug abuse on the brain
First-class Facilities & Amenities
World-class Addiction & Mental Health Rehabilitation Treatment Centers
We Level Up is a Renowned Addiction Rehab Program with Integrated Mental Health Dual-Diagnosis Treatment.
Residential inpatient programs vary. Call to learn more.
Complete Behavioral Health Inpatient Rehab, Detox plus Co-occurring Disorders Therapy.
End the Addiction Pain. End the Emotional Rollercoaster. Get Your Life Back. Start Drug, Alcohol & Dual Diagnosis Mental Health Treatment Now.
paragraph 6
Popular alcohol & drug rehabilitation & mental health treatment-related articles:
Causes of Alcoholism, Length of Alcohol Rehab Stay, How to Choose an Inpatient Alcohol Rehab
Inpatient alcohol rehab is one of the most common ways to treat an alcohol use disorder (AUD). It involves checking into a rehab facility and staying there for the duration of your treatment. As a result, you will have access to medical professionals and other specialists 24 hours a day, allowing you to rest easy, knowing help is always available.
Additionally, inpatient alcohol rehab programs have a schedule that consists of breakfast in the morning, followed by therapies, counseling sessions, and activities for the remainder of the day.
Anyone suffering from alcoholism can seek help from an inpatient rehab facility. However, there are several causes and risk factors that play a role in treatment recommendations:
Age: Individuals over the age of 60 tend to struggle more during the detox phase. The painful withdrawal symptoms can lead to various health complications and may be life-threatening if not treated properly. An inpatient treatment facility will offer the exceptional medical care that seniors need to overcome a drinking problem.
Mental Health: A person suffering from alcoholism and a co-occurring mental health condition may require a personalized treatment plan. Inpatient rehabs have specialists on-site who will be able to treat both conditions separately. Counseling sessions will teach the individual how to cope in various real-world situations and prevent falling victim to triggers.
Substance Abuse: Mixing drinking and drugs can lead to hazardous interactions. A person who wants to overcome a substance and alcohol abuse problem should seek professional medical help. Treatment professionals can monitor health conditions closely, relieve any uncomfortable withdrawal symptoms, and provide assistance through each step of the recovery process.
Medical History: Inpatient treatment is often highly recommended for people with a medical history of heart, breathing, or liver problems. If any part of the recovery process interferes with a medical condition, treatment professionals will make the necessary modifications. A person's health can impact what medications are used and their overall treatment plan.
Inpatient alcohol rehab typically involves 30, 60, and 90-day programs depending on the severity of an alcohol use disorder (AUD) and how much a person drinks. The cost of inpatient rehab varies based on location, amenities provided, and length of time in treatment. However, many facilities accept different forms of insurance or offer financial assistance to those in need. A person can seek treatment close to home or out of state. Out-of-state rehabs provide many advantages, such as distancing you from triggers and allowing you to focus solely on getting better.
Causes of Alcoholism
Alcohol use disorder (AUD) can stem from different factors.
Biological Factors
Environmental Factors
Social Factors
Psychological Factors
Alcoholism Risk Factors
Several common alcohol abuse risk factors include:
Drinking at an Early Age
Family History With Alcohol Addiction
High Levels of Stress
Peer Pressure
Frequent Alcohol Consumption Over a Long Period
Types of Inpatient Alcohol Rehab Programs
There are two primary types of inpatient alcohol rehab programs: inpatient residential rehab and partial hospitalization. Your doctor may recommend one kind of rehab over another based on the severity of your alcoholism, how long you've used alcohol, your financial situation, and other considerations. Before making your decision, weigh each option by thinking about its benefits, the types of therapies offered, the duration of the program, and if financial assistance is available.
Inpatient Residential Rehab
Inpatient residential rehab facilities typically offer 30-, 60-, and 90-day programs. You will be required to stay on-site during your treatment. As this is the most intensive form of treatment, it proves most successful in helping those with severe alcoholism. Your first week in an inpatient residential rehab will generally include detox, the first stage of the recovery process. This eliminates alcohol from your body entirely, so you are no longer under the influence of its effects. Afterward, you will continue in the recovery process with a structured daily schedule of therapies that will teach you how to overcome alcoholism and maintain long-term sobriety.
Partial Hospitalization Program or PHP Rehab
A partial hospitalization program or PHO rehab is a cross between inpatient and outpatient treatment options. It can be as intensive as a complete hospital setting, but partial hospitalization programs allow you to be home every night. This treatment option works best for people who live close to the facility and have a stable home environment. While the frequency of treatment in a partial hospitalization program varies, many programs run every day and last between six to eight hours. Even though individuals can go home each evening, they are still closely monitored for signs of a potential relapse, withdrawal symptoms, and other health conditions.
How Long Does Inpatient Alcohol Rehab Take?
The length of time for inpatient alcohol rehab varies by person. The shortest program at many treatment facilities is 30 days; however, some individuals need additional time and stay for several months. Other rehabs may allow you to complete the detox process on-site and then switch to an outpatient facility afterward.
Individuals with less severe forms of alcoholism may choose a shorter inpatient program to eliminate any daily distractions or triggers. After completing rehab, they can continue recovery maintenance by attending local support groups, like Alcoholics Anonymous and AI-Anon, or meeting with an alcohol counselor. However, it takes a considerable commitment to not fall back on old habits once they get back to a daily routine with challenges and stressors.
Treatment may take longer for those who have suffered from years of alcoholism. This is due to the effects that alcohol has on the body. Heavy drinking begins to rewire and restructure how the brain works. It also gradually begins to affect other significant organs such as your heart, lungs, and liver. Once you quit drinking, it takes time for your body to get back to a normal state.
Regardless of how long it takes to complete an inpatient alcohol rehab program, treatment is always an ongoing process. Each day, you'll need to apply the tools and techniques you learned in rehab to various situations. In addition, just because you're done with recovery doesn't mean you won't face challenges on your journey to long-term sobriety.
Starting Inpatient Alcohol Rehab
Suppose your doctor determines that you have a severe alcohol use disorder, limited social support, unstable living situation, or other health conditions. In that case, they may recommend an inpatient rehabilitation program, the NIAAA says.
These residential programs provide highly structured 24-hour care and are usually run by licensed alcohol and drug specialists and mental health professionals. Short-term programs can last 3 to 6 weeks, followed by outpatient treatment. Long-term programs can last 6 to 12 months.
Inpatient treatment typically includes:
Medically Managed Detox
Individual Therapy
Support Groups
Skill-building Sessions
Medication Management
Follow-up Treatment and Aftercare Planning
Take Control of Your Life
It's time to get the help you deserve and kick your alcohol use to the curb. Your future is in your hands. Start your new path to a healthy, rewarding, and alcohol-free life.
Getting Help for Inpatient Alcohol Rehab
If you or someone you love is struggling with substance use or addiction, at We Level Up Treatment Center, we provide world-class care with round-the-clock medical professionals available to help you cope. We all work together as an integrated team providing you with resources when you find yourself helping inpatient alcohol rehab. Make this your opportunity to reclaim your life. Call today to speak with one of our treatment specialists. Our specialists know what you are going through and will answer any of your questions.
Are you located in California? Check our Inpatient Alcohol Rehab
Your call is private and confidential, and there is never any obligation.