2C Drug Family
New groups of synthetic "designer drugs" have increased in popularity over the past several years. These products mimic the euphoric effects of other well-known illicit drugs but are advertised as "legal" highs and are sold over the internet, at raves and as a club drug, and in head shops. The 2C series drugs are ring-substituted phenethylamines that belong to a group of designer agents similar in structure to 3,4-methylenedioxy-N-methylamphetamine (MDMA, Ecstasy). Understanding the pharmacology and toxicology of these agents is essential in order to provide the best substance abuse treatment for these patients. [1]
How Does It Make You Feel?
In low doses, 2C can act as a stimulant, causing feelings of alertness and intensifying a person's senses. In higher doses, usually greater than 10 milligrams, the drug has significant hallucinogenic effects. The hallucinogenic effects of 2C are similar to an acid trip. The drug may cause an individual's surroundings to seem distorted, or the person may see or hear things that don't exist. The drug can also cause sexual arousal and hypersensitivity.
Get Your Life Back
Find Hope & Recovery. Get Safe Comfortable Detox, Addiction Rehab & Dual Diagnosis High-Quality Care.
Hotline(844) 597-1011
2C Drug Abuse Effects
Because 2C drugs are also central nervous system stimulants, they can cause an array of unpleasant and potentially life-threatening health effects. According to a 2013 report in the Journal of Medical Toxicology, at least five deaths in the medical literature have been attributed to 2C drugs. [2]
Most of the patients who died exhibited signs of excited delirium, which is characterized by agitation, hyperactivity, and aggression. These effects were followed by a rise in body temperature, cardiac arrest, and sudden death.
How Does It Make People Behave?
As with all psychedelic drugs, it's very hard to predict how you'll feel when you take a 2C drug – and some 2Cs cause more psychedelic effects than others. The more you take, the more intense and uncontrollable the experience will be.
What Does It Look Like?
2C drugs are normally sold as pills or powders, but this can vary. For example, 2CB and 2CT-7 have been sold as white powders or small 5mg pills. 2C drugs can be in a form of:
A small pill
A powder, usually white but not always
A liquid, but this is rare
A liquid form of 2CI has been reported, but this is rare. Users say that 2Cs can give a burning sensation and be painful to snort.
What Does It Taste/Smell Like?
Users are likely to be unfamiliar with what a drug should look, smell, or taste like, so they have no way of determining if the drug they have obtained is what they were expecting. 2C drugs can come in a white powder or a tablet that could easily be laced with other drugs, risking drug overdose or an adverse reaction.
Get Help. Get Better. Get Your Life Back.
Searching for an Accredited Drug and Alcohol Rehab Centers in Near You?
Even if you have failed previously and relapsed, or are in the middle of a difficult crisis, we stand ready to support you. Our trusted behavioral health specialists will not give up on you. When you feel ready or just want someone to speak to about therapy alternatives to change your life call us. Even if we cannot assist you, we will lead you to wherever you can get support. There is no obligation. Call our hotline today.
(844) 597-1011
2C Drug Ingredients
The 2C drugs can be snorted, swallowed, or smoked. Drugs in the 2C family usually come in the form of capsules or tablets that are swallowed or a powder form that is snorted. They may also come in liquid form. Typical doses of 2C drugs usually range from 10 to 30 milligrams. The effects of 2CE typically last for eight to 12 hours, but some 2C drugs can last for 24 hours or longer. Snorting the drugs causes a more rapid onset of effects than swallowing them does.
Occasionally, people mix 2C drugs with other hallucinogens. The combination of 2C-B and LSD is known as a banana split while mixing 2C-B and MDMA is called a party pack. Some people mistakenly take 2C drugs thinking they are using molly or ecstasy. Dealers may not even know what they are peddling.
2C Drug Side Effects
Common features identified in patients intoxicated with 2Cs included hallucinations, agitation, aggression, violence, dysphoria, hypertension, tachycardia, seizures, and hyperthermia. Patients may exhibit sympathomimetic symptoms or symptoms consistent with serotonin toxicity, but an excited delirium presentation seems to be consistent amongst deaths attributed to 2C drugs; at least five deaths have been reported in patients intoxicated with 2C drugs. 2C drugs are a group of designer intoxicants, many of which are marketed as legal, but may carry risks that consumers are unaware of.
These drugs may be characterized by either serotonergic toxicity or a sympathomimetic toxidrome, but a presentation consistent with excited delirium is consistent among the reported 2C-related deaths. Treatment of 2C intoxication is primarily supportive, but immediate action is required in the context of excited delirium, hyperthermia, and seizure activity. [3]
First-class Facilities & Amenities
World-class High-Quality Addiction & Mental Health Rehabilitation Treatment
Rehab Centers Tour
Proven recovery success experience, backed by a Team w/ History of:
15+ Years Experience
100s of 5-Star Reviews
10K+ Recovery Successes
Low Patient to Therapist Ratio
Onsite Medical Detox Center
Comprehensive Dual-Diagnosis Treatment
Complimentary Family & Alumni Programs
Coaching, Recovery & Personal Development Events
Physical Health Risks
Physical effects include:
Visual and auditory disturbances and distortions
Increased blood pressure
Blurred vision
Dehydration
Dilated pupils
Headaches
Irregular heartbeat
Jaw clenching
Nausea
Vomiting
Mental Health Risks
Psychological effects associated with the use of 2C drugs include:
Emotional distress
Hallucinations
Inability to sleep
Irritability
Loss of memory
Nervousness
Restlessness
Tension
Additionally, 2C drugs can cause impaired judgment, leading abusers to engage in dangerous activities. [4]
Most of the new designer drugs have psychedelic properties, although many have mixed features of psychedelics and other drug classes such as stimulants or amphetamines. They are dangerous for users who don't know what they're getting — or getting into. And it's casting a pall over the renaissance of scientific research into legitimate uses for psychedelic drugs.
In the 1960s and 1970s, people seeking psychedelic experiences usually took LSD, psilocybin (magic mushrooms), or mescaline (peyote). These drugs are potent hallucinogens. For people genetically predisposed to mental illness, or those who take the drugs in an unsafe setting, this is quite dangerous. But these drugs are not directly toxic, even at high doses. Drugs like 2C drugs have effects on the serotonin receptors in the brain, but also in the blood vessels and elsewhere. So if you take a truly large dose, which is easy to do, you can have your blood vessels contract, your heart rate go way up, and your temperature regulation may go out of control. [5]
Can You Get Addicted?
The specific signs of 2C-I, 2CE, and 2C-B abuse are difficult to determine, but it can be helpful to look for signs associated with both ecstasy and hallucinogen abuse.
Signs of ecstasy abuse include:
Chills
Sweating
Nausea
Dehydration
Jaw clenching or teeth grinding
Muscle cramps
Blurred vision
High blood pressure
Irritability
Sadness
Aggression
Impulsive behavior
Loss of appetite
Insomnia
Change in sex drive
Change in mental abilities
Irregular heartbeat
Signs of hallucinogen abuse may include:
Increased body temperature
Increased heart rate or breathing
Dry mouth
Nausea
Loss of sense of time
Psychosis
Feelings of detachment
Increased feelings of relaxation
Loss of coordination
Sleep problems
Panic
Paranoia
World-class, Accredited, 5-Star Reviewed, Effective Addiction & Mental Health Programs. Complete Behavioral Health Inpatient Rehab, Detox plus Co-occuring Disorders Therapy.
CALL(844) 597-1011
End the Addiction Pain. End the Emotional Rollercoaster. Get Your Life Back. Start Drug, Alcohol & Dual Diagnosis Mental Health Treatment Now. Get Free No-obligation Guidance by Substance Abuse Specialists Who Understand Addiction & Mental Health Recovery & Know How to Help.
The sudden onset of any of these symptoms mixed with signs of frequently attending parties, nightclubs, or raves (staying out late, change in social circle, drug paraphernalia, etc.) can point to a drug abuse problem and 2C overdose. When it comes to club drugs, polydrug use (taking multiple drugs at once) is very common, so it's unlikely that a 2C drug alone is the problem. [6]
When it comes to club drugs, polydrug addiction (taking multiple drugs at once) is very common, so it's unlikely that a 2C drug alone is the problem. Combining stimulants with psychedelics is always a danger due to the fact that the anxiety and agitation that can be caused by stimulants can create or fuel "bad trips" in which the user of a psychedelic starts to see or hear things that are unpleasant, frightening, or enraging. Intense hallucinations of this nature can cause intoxicated individuals to panic, lash out, attack people, harm themselves, or even drive them to attempt suicide.
Someone with an addiction to 2C drugs and mental health disorders must treat both conditions. For the treatment to be effective, you need to stop using alcohol or drugs. Treatments may include behavioral therapies and medications. Also, support groups can give you emotional and social support. They are also a place where people can share tips about how to deal with day-to-day challenges.
A good dual diagnosis treatment program and drug addiction therapy facility need to be able to treat both conditions without treating one as the sole cause of the other. Addiction is a complicated disease and no one thing is to blame for it. There are various options available to handle drug addiction therapy.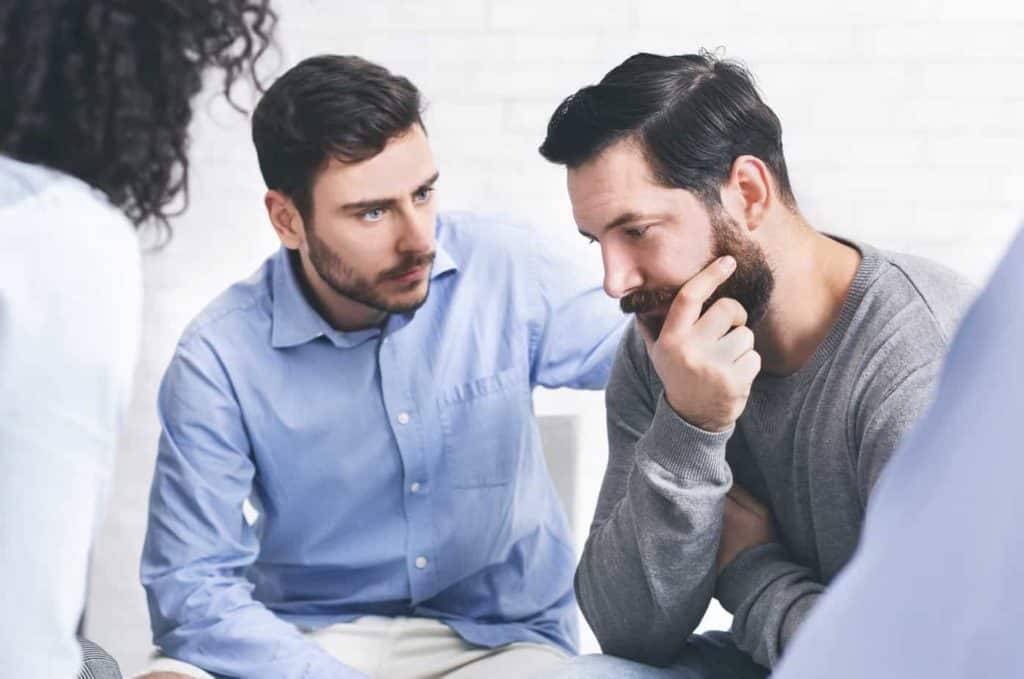 Receive treatment for co-occurring disorders today.
As the addiction treatment community begins to realize that addiction is itself a mental disorder, the relationship between mental health and addiction disorders becomes more complicated. The greater treatment community largely lacks a proper understanding of dually diagnosed conditions, so these conditions are still treated separately, or worse–not treated or diagnosed at all. Dual diagnosis treatment centers in We Level Up Florida, California, Texas, and New Jersey are some of the facilities that have professionals trained to help treat co-occurring disorders concurrently. This type of tandem treatment provides some of the best success rates.
Get dual diagnosis treatment for individuals suffering from 2C drug addiction and mental health issues. Call us today! What is 2C drug? Contact our addiction specialist to discuss further details and treatment options for you.
Experience Transformative Recovery at the We Level Up Treatment Center.
See our authentic success stories. Get inspired. Get the help you deserve.
Hotline (844) 597-1011
Start a New Life
Begin with a free call to an addiction & behavioral health treatment advisor. Learn more about our dual-diagnosis programs. The We Level Up treatment center network delivers recovery programs that vary by each treatment facility. Call to learn more.
Personalized Care
Caring Accountable Staff
World-class Amenities
Licensed & Accredited
Renowned w/ 100s 5-Star Reviews
Sources:

[1-3] 2C or Not 2C: Phenethylamine Designer Drug Review – National Center for Biotechnology Information
[4] 2C-T-7 Fast Facts – National Drug Intelligence Center
[5] New Black Market Designer Drugs: Why Now? – https://www.webmd.com/mental-health/addiction/features/new-black-market-designer-drugs-why-now
[6] 2c-i, 2c-e, 2C-b Abuse: Understanding Research Chemicals – https://americanaddictioncenters.org/research-chemicals