Searching for "

Drug

Rehab in New Jersey"?
Are you looking for "Alcohol Rehabs in New Jersey" or "Drug Rehab Centers in New Jersey"? Our New Jersey recovery resources include search results for those searches. Get free consultations and assessments if you're trying to find the best rehab centers in New Jersey (Including "Drug Rehab Jersey City NJ").
Discover Drug and Alcohol Rehab Centers in New Jersey that Work
Substance use disorders can be common in New Jersey as they are nationwide. But what many don't know about 'Garden State' is how much substance abuse affects its residents every year. From first-time users to those struggling with recovery from addiction; all across New Jersey, countless people are fighting an uphill battle. Many are just trying desperately not only to beat but also to prevent themselves from ever getting hooked on drugs or alcohol again. Which can happen quickly if you're not cautious enough!
The number of people in recovery from substance use disorders is on the rise. The best way to get help for yourself or your loved one is at a drug rehab in New Jersey that specializes exclusively in your type of addiction and provides round-the-clock support. This article shares statistics showing how prevalent drug addictions are within New Jersey's borders; however, it also points out there's hope where you find New Jersey rehab treatment programs geared towards your specific needs!
For those interested in escaping the addiction cycle and relapse, drug rehab in New Jersey offers an opportunity for real recovery. There are also hundreds of New Jersey drug rehab facilities offering expert care along with dual diagnosis for complex cases.
Searching for a "Drug Rehab Jersey City NJ"? The nearest We Level Up treatment centers include:
276 Bakers Basin Rd Lawrenceville NJ 08648
"A+" BBB rated, Accredited & Licensed
Get Help. Get Better. Get Your Life Back.
Searching for an Accredited Drug and Alcohol Rehab Centers in New Jersey?
Even if you have failed previously and relapsed, or are in the middle of a difficult crisis, we stand ready to support you. Our trusted behavioral health specialists will not give up on you. When you feel ready or just want someone to speak to about therapy alternatives to change your life call us. Even if we cannot assist you, we will lead you to wherever you can get support. There is no obligation. Call our hotline today.
Drug Rehab Centers in New Jersey Combat a Growing Addiction Crisis
Jersey City is known for its historical points of interest. It is the home to Liberty Island National Park, including the Ellis Island Immigration Station, while The Statue of Liberty is completely surrounded by the waters of Jersey City. However, beneath the surface of this booming town lies a destructive force that pervades every street. Finding both an accredited and top-rated Jersey City rehab for drug addiction and alcoholism can be difficult.
Situations like these highlight why we must always demand evidence-based drug rehab in New Jersey, whenever possible. Never underestimate the importance of finding a proper drug rehab in Jersey City, no matter if you're addicted to alcohol, or drugs or suffer from co-occurring disorders. There are many excellent rehab centers located in and around Jersey City. If you or someone you love is struggling with addiction, it's important to get help as soon as possible. Addiction can be a very difficult thing to overcome on your own, and professional help can make all the difference.
In 2019, there were 98,628 treatment admissions and 96,482 discharges reported to the New Jersey Department of Human Services, Division of Mental Health and Addiction Services by substance abuse treatment providers. [1] This is just one of the reasons why it is so important to find the right rehab treatment center if you or someone you know is struggling with addiction. Jersey City offers a variety of rehab options to choose from, so you can find the right fit for your addiction treatment.
---
Get Your Life Back
Find Hope & Recovery. Get Safe Comfortable Detox, Addiction Rehab & Dual Diagnosis High-Quality Care.
---
New Jersey Alcoholism & Drug Abuse Rates
If you or someone in your life struggles with drug addiction, it's not just their problem. The New Jersey region has been impacted by substance use disorders to an extent that is unique among states nationwide. This includes benzodiazepine abuse as well alcoholism and cocaine addiction problems too! Like most other states in the US, one of New Jersey's greatest public health threats is the widespread availability of opioid drugs including illegal drugs, such as heroin, and legal prescription painkillers like oxycodone and hydrocodone. However, thousands of Garden State residents also suffer from addictions to alcohol and other hard drugs, and many of those with an addiction abuse more than one substance simultaneously.
First-class Facilities & Amenities
World-class Addiction & Mental Health Rehabilitation Treatment Centers
We Level Up is a Renowned Addiction Rehab Program with Integrated Mental Health Dual-Diagnosis Treatment.
Residential inpatient programs vary. Call to learn more.
Proven recovery success experience, backed by a Team w/ History of:
Low Patient to Therapist Ratio
Find local top "Drug Rehab in New Jersey" resources by selecting them below.
Select your State for rehab near me :
Drug rehab in New Jersey by city

State Post, NJ

Middlesex County, NJ

Bergen County, NJ

Essex County, NJ

Paterson, NJ

Woodbridge Township, NJ

Toms River, NJ

Clifton, NJ

Cherry Hill Township, NJ

Camden, NJ

Bayonne, NJ

Passaic, NJ

North Bergen, NJ

Piscataway, NJ

Hoboken, NJ

Union Township, NJ

Newark, NJ

Elizabeth, NJ

Lakewood Township, NJ

Edison, NJ

Hamilton Township, NJ

Trenton, NJ

Brick Township, NJ

East Orange, NJ

Union City, NJ

Franklin Township, NJ

Middletown Township, NJ

Old Bridge Township, NJ

Gloucester Township, NJ

Irvington, NJ

Vineland, NJ

Jackson Township, NJ

Lawrenceville, NJ
World-class, Accredited, 5-Star Reviewed, Effective Addiction & Mental Health Programs. Complete Behavioral Health Inpatient Rehab, Detox plus Co-occuring Disorders Therapy.
End the Addiction Pain. End the Emotional Rollercoaster. Get Your Life Back. Start Drug, Alcohol & Dual Diagnosis Mental Health Treatment Now. Get a Free No-obligation Guidance by Substance Abuse Specialists Who Understand Your Ailment & Know How to Help.
What to look for when searching for top rehabs near me?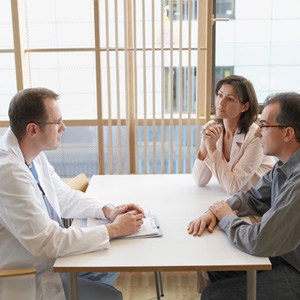 When you're searching for the best addiction drug rehab in New Jersey, it pays to do your research. In addition to speaking with our hotline experts about what would work well based on individual needs and desires (and we highly recommend this step), reading reviews from people who have already been there can also give insight into how different programs are operated nearby, which may help narrow down choices even more quickly!
Best Rehab Centers in New Jersey – Free Consultations & Addiction Assessment
The We Level Up rehab center network can help you find what's best for your needs. Our admissions navigators will answer all of your questions about treatment, payment options, and more. It's easier than ever before! Simply call us 24/7 for no hassle or stress-free consultation.
Start a New Life
Begin with a Free Call to an Addiction & Behavioral Health Treatment Advisor. Learn more about our dual-diagnosis programs.
Personalized Care
Caring Accountable Staff
World-class Amenities
Licensed & Accredited
Renowned w/ 100s 5-Star Reviews
We'll Call You
Choosing Alcohol Rehab Centers in New Jersey or Drug Rehab Centers in New Jersey
There are dozens of known addictions in the United States. Each with its own set of unique symptoms and requirements for treatment. That's why it's no wonder that there are many different rehabilitation centers available across New Jersey! But if you want to make sure your experience is as positive as possible to get clean and stay sober; don't just settle on any facility. Consider all aspects of your particular New Jersey drug rehab center's options before making a final decision. We Level Up anticipates the constantly shifting complexities of mental health by proactively adjusting treatment components to each individual's needs. To learn more, check out these resources:
If you're struggling with addiction, it's always a good idea to research rehabilitation centers in your area. While the cost of treatment may be a concern for some people who lack rehab health insurance coverage; there is help available through government-sponsored programs. As well as private pay options that can make drug rehab costs more manageable depending on one's financial situation!

We Level Up Addiction Rehab & Detox Centers
The We Level Up treatment center network administrates multiple drug, alcohol & mental health rehabilitation centers throughout New Jersey and nationally. Treatment center services include inpatient rehab & detox residential treatment with alumni & family aftercare planning. Call We Level Up drug rehab in New Jersey for specialized treatment programs and facilities.
Popular Drug Rehab New Jersey Related Articles of Interest
Medical Disclaimer

The information on this website is for informational purposes only and does not provide nor substitute professional medical advice. Always seek the help of a physician or other qualified health provider if you have questions regarding your health! This content is not intended to replace professional medical advice, diagnosis, or treatment. Do not overlook professional medical advice or wait to seek it because of something you have read on this site. In the event of a medical emergency call 911 immediately. This website does not recommend nor endorse any specific tests, doctors, products, procedures, opinions, or other information that may be noted on the website. Dependence on any information supplied by this website is exclusively at your own risk.