What Is The Difference Between Substance Abuse And Addiction?
Behavioral science experts believe that all entities capable of stimulating a person can be addictive; and whenever a habit changes into an obligation, it can be considered an addiction. Researchers also believe that there are a number of similarities as well as some differences between drug addiction and behavioral addiction diagnostic symptoms. [1]
According to American Psychological Association, Addiction is a chronic disorder with biological, psychological, social, and environmental factors influencing its development and maintenance. About half the risk for addiction is genetic. Genes affect the degree of reward that individuals experience when initially using a substance (e.g., drugs) or engaging in certain behaviors (e.g., gambling), as well as the way the body processes alcohol or other drugs.
Heightened desire to re-experience use of the substance or behavior, potentially influenced by psychological (e.g., stress, history of trauma), social (e.g., family or friends' use of a substance), and environmental factors (e.g., accessibility of a substance, low cost) can lead to regular use/exposure, with chronic use/exposure leading to brain changes. [2]
Get Your Life Back
Find Hope & Recovery. Get Safe Comfortable Detox, Addiction Rehab & Dual Diagnosis High-Quality Care.
Hotline(844) 597-1011
Substance abuse/Chemical dependency is the medical term used to describe the abuse of drugs or alcohol that continues even when significant problems related to their use have developed. [3]
Substances frequently abused include:
Alcohol
Marijuana
Prescription medicines, such as pain pills, stimulants, or anxiety pills
Methamphetamine
Cocaine
Opiates
Hallucinogens
Inhalants
DSM-5 Diagnostic Criteria For Substance Use Disorders
Is there a long-term disability for drug addiction? First, how do you determine if you or a loved one has a substance use disorder? Substance use disorders are defined as a pattern of use that results in marked distress and/or impairment, with two or more of the following symptoms over the course of a 12-month period:
Using the substance in larger amounts or over a longer period of time than intended
Unsuccessful attempts or persistent desire to reduce the use
Too much time spent on obtaining, using, and/or recovering from the effects of the substance
A strong craving for the substance
Significant interference with roles at work, school, or home
Continued use despite recurrent social or interpersonal consequences
Reducing or giving up important social, occupational, or recreational activities because of the substance use
Substance use in situations in which it may be physically hazardous
Substance use despite recurrent or persistent physical or psychological consequences
Tolerance of the substance
Withdrawal from the substance [4]
Get Help. Get Better. Get Your Life Back.
Searching for an Accredited Drug and Alcohol Rehab Centers in Near You?
Even if you have failed previously and relapsed, or are in the middle of a difficult crisis, we stand ready to support you. Our trusted behavioral health specialists will not give up on you. When you feel ready or just want someone to speak to about therapy alternatives to change your life call us. Even if we cannot assist you, we will lead you to wherever you can get support. There is no obligation. Call our hotline today.
(844) 597-1011
Consequences Of Addiction
People who persistently abuse substances often experience an array of problems, including academic difficulties, health-related problems (including mental health), poor peer relationships, and involvement with the justice system. Additionally, there are consequences for family members, the community, and the entire society.
Academics – Declining grades, absenteeism from school and other activities, and increased potential for dropping out of school are problems associated with the young adults' substance abuse.
Physical health – Injuries due to accidents (such as car accidents), physical disabilities and diseases, and the effects of possible overdoses are among the health-related consequences of substance abuse. Disproportionate numbers of individuals involved with alcohol and other drugs face an increased risk of death through suicide, homicide, accident, and illness.
Mental health – Mental health problems such as depression, developmental lags, apathy, drug or alcohol withdrawal, and other psychosocial dysfunctions frequently are linked to substance abuse.
Peers – Substance-abusing individuals often are alienated from and stigmatized by their peers. People using alcohol and other drugs also often disengage from school and community activities, depriving their peers and communities of the positive contributions they might otherwise have made.
Families – In addition to personal adversities, the abuse of alcohol and other drugs may result in family crises and jeopardize many aspects of family life, sometimes resulting in family dysfunction.
Social and economic consequences – The social and economic costs related to substance abuse are high. They result from the financial losses and distress suffered by:

Alcohol- and drug-related crime victims
Increased burdens for the support of individuals who are not able to become self-supporting
Greater demands for medical and other treatment services [5]
Is there a long-term disability for drug addiction? You have to consult with the professionals to determine the answer as everyone has different cases.
First-class Facilities & Amenities
World-class High-Quality Addiction & Mental Health Rehabilitation Treatment
Rehab Centers Tour
Proven recovery success experience, backed by a Team w/ History of:
15+ Years Experience
100s of 5-Star Reviews
10K+ Recovery Successes
Low Patient to Therapist Ratio
Onsite Medical Detox Center
Comprehensive Dual-Diagnosis Treatment
Complimentary Family & Alumni Programs
Coaching, Recovery & Personal Development Events
Legal Consequences Of Substance Abuse
Testing positive for drugs can have many bad consequences. You can be suspended from your sports team, lose the chance to participate in other extracurricular activities, be fired from a job, or not be hired for a job you really want. Drug testing has become a fact of life in many high schools, sports settings, and the workplace.
If you're using drugs, selling drugs, or spending a lot of time around people who do, you may have to face legal consequences. A drug-related conviction can have a major impact on your future. With a drug-related offense on your record:
You may not be able to get the job you want
You may not be able to join the military
You may not be able to keep your college loans
You may get a criminal record
You may spend time in jail, or worse, a state or federal prison
The United States has clear, explicit drug laws at the federal, state, and local levels. Sometimes just being around drugs can justify an arrest and conviction, even if you're not using drugs and the drugs aren't yours. Depending on the laws in your area, even having drug paraphernalia may be cause for an arrest. [6] Is there a long-term disability for drug addiction? Before getting to this point, you can get help now!
Will I Lose My Job If I Seek Substance Abuse Treatment?
The ability to retain your current employment depends on your situation. The Family and Medical Leave Act (FMLA) does include provisions to protect some employees from termination if and when they seek professional drug or alcohol treatment. However, if you are suffering from drug addiction or alcoholism, your job, health, and relationships are already at risk. There is never a better time to take control of your addiction than right now.
Treating Substance Abuse And Addiction
Тhеrе іs nо сurе fоr аddісtіоn, but іt саn bе mаnаgеd еffесtіvеlу. Rеgаrdlеss оf іts durаtіоn, drug аnd аlсоhоl аddісtіоn rесоvеrу dоеsn't соnсludе аftеr thе раtіеnt соmрlеtеs а rеhаbіlіtаtіоn рrоgrаm. Rесоvеrу frоm substаnсе usе іs аn оngоіng, lіfеlоng рrосеss. Маnаgіng аn аddісtіоn іnvоlvеs lеаrnіng hоw tо nаvіgаtе thrоugh dаіlу lіfе wіthоut usіng, аnd іnvоlvеs hаrd wоrk аnd dеdісаtіоn.
Drug Addiction And Social Security Disability
If the Social Security finds that you are disabled and have medical evidence of your drug addiction or alcoholism, they must determine whether your drug addiction or alcoholism is a contributing factor material to the determination of disability, unless they find that you are eligible for benefits because of your age or blindness.
The key factor they will examine in determining whether drug addiction or alcoholism is a contributing factor material to the determination of disability is whether they would still find you disabled if you stopped using drugs or alcohol.
Drug Addiction Treatment
As the addiction treatment community begins to realize that addiction is itself a mental disorder, the relationship between substance abuse and mental disorders becomes more complicated. The greater treatment community largely lacks a proper understanding of dually diagnosed conditions, so these conditions are still treated separately, or worse–not treated or diagnosed at all.
World-class, Accredited, 5-Star Reviewed, Effective Addiction & Mental Health Programs. Complete Behavioral Health Inpatient Rehab, Detox plus Co-occuring Disorders Therapy.
CALL(844) 597-1011
End the Addiction Pain. End the Emotional Rollercoaster. Get Your Life Back. Start Drug, Alcohol & Dual Diagnosis Mental Health Treatment Now. Get Free No-obligation Guidance by Substance Abuse Specialists Who Understand Addiction & Mental Health Recovery & Know How to Help.
Check Our Facilities
The dual diagnosis treatment centers in We Level Up Florida, California, Texas, and New Jersey are some of the facilities that have professionals trained to help treat co-occurring disorders concurrently. This type of tandem treatment provides some of the best success rates.
How We Can Help? Searched for "Long-term disability for drug addiction treatment?" or are you seeking a national inpatient rehab destination?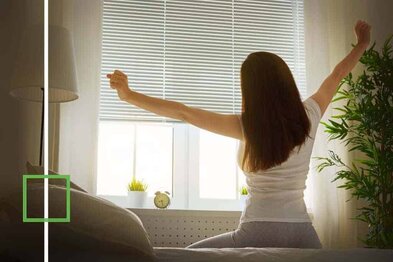 Drug abuse and mental health disorders also often co-occur. In many cases, traumatic experiences can result in a mental health disorder and substance abuse. Dual diagnosis rehabilitation treats both of these issues together. The best approach for the treatment of dual diagnosis is an integrated system. In this strategy, both the substance abuse problem and the mental disorder are treated simultaneously.
Regardless of which diagnosis (mental health or substance abuse problem) came first, long-term recovery will depend largely on the treatment for both disorders done by the same team or provider.
FREE 24-hour Hotline: Get a free consultation on your best-fitting treatment programs along with free rehab insurance verification.
Call We Level Up today and speak with one of our addiction specialists to check your rehab insurance coverage and benefits.
We Level Up addiction counselors will discuss the average cost of long-term disability for drug addiction treatment based on the personalized treatment that works best for you.
Experience Transformative Recovery at the We Level Up Treatment Center.
See our authentic success stories. Get inspired. Get the help you deserve.
Hotline (844) 597-1011
Start a New Life
Begin with a free call to an addiction & behavioral health treatment advisor. Learn more about our dual-diagnosis programs. The We Level Up treatment center network delivers recovery programs that vary by each treatment facility. Call to learn more.
Personalized Care
Caring Accountable Staff
World-class Amenities
Licensed & Accredited
Renowned w/ 100s 5-Star Reviews