Refuge Recovery Helpful Benefits, Addiction, The Four Noble Truths, The Eightfold Path, Mindfulness And Meditation, Method for Recovery, & Recovery Program Effective
Refuge Recovery is a nonprofit organization focusing on substance abuse through non-theistic and non-12-step methods. Similar to Alcoholics Anonymous (A.A.), Refuge Recovery is a program that helps free of charge, meetings in group settings, and lifestyle guidelines for members to get clean and sober. Unlike A.A., Refuge Recovery is based on Buddhist practices such as mindful living, mindfulness, and recovery. These methods are intended to address and treat addiction's underlying causes rather than concentrate only on the addiction itself. Many people find this approach appealing as Refuge Recovery offers meetings around the United States and even internationally. [1]
Addiction
Addiction is the repetitive process of habitually satisfying cravings to avoid, change, or control the seemingly unbearable conditions of the present moment. This process of passion and indulgence provides short-term relief but causes long-term harm. Additionally, it is nearly always painful for both the addict and those who care about the addict.
How Exactly Do These Addiction Services Work?
In addition to meetings and self-therapy groups, Refuge Recovery also offers traditional therapy. With all of this combined, the Refuge Recovery programs work to assist participants in moving toward a healthier lifestyle. Similar to A.A., meeting-based treatment isn't intended to replace medical treatment or other types of therapy. Instead, it is meant to supplement it to aid and support addicts in the recovering stage.
Most drug addiction treatment programs encourage clients to participate in a self-help group during and after formal treatment. So long as they do not discourage participants from taking medications (which are a crucial part of treatment for opioid addiction and can be helpful in treating alcohol or nicotine addiction), these groups can be particularly helpful during recovery, as they are a source of ongoing communal support and encouragement to stay in recovery. [2]
Refuge Recovery offers complete therapy. In some regions of the U.S., there are transitional living options. In these areas, the program focuses on a combination of Buddhist-based mindfulness techniques and science-based therapy like Mindfulness-Based Relapse Prevention, Eye Movement Desensitization and Reprocessing, Cognitive Behavioral Therapy, attachment theory, somatic experience, motivational interviewing, yoga, internal family systems treatment, and mindfulness-based living skills. As a whole, the program is designed to help recovering addicts as they withdraw from their substance use and learn new mental and physical skills that can help them to return to everyday life.
When you hear the words "Refuge Recovery," you essentially hear the fundamentals of the program. It is predicated on the premise that most people use substances, like alcohol and drugs, as a haven or an escape from stress or their life in general. Many behavioral studies show that constantly stressed individuals are far more likely to use substances to escape or self-medicate. As a result, this particular belief is backed by science. The first step is to agree to abstinence from any harmful substances and behaviors, such as alcohol and drugs, to join Refuge Recovery.
Recovery
Recovery is a process of healing the underlying conditions that lead to addiction. It establishes and maintains the practice of abstaining from satisfying the cravings for the substances and behaviors we have become addicted to. Recovery is also the ability to inhabit the conditions of the present reality, whether pleasant or unpleasant.
Meetings
The Refuge Recovery meetings are very similar to those of A.A. During these meetings, however, there is a facilitator or a "secretary" who will guide the entire group through a list of topics, essentially encouraging group sharing and discussion. One way that Refuge Recovery meetings are different from A.A. meetings is that meditation and mindfulness are incorporated.
Generally, The Meetings Format Are:
Facilitator/Secretary reads the introduction
Leader reads preamble
Group volunteer's reed additional information
20-Minute Meditation
Weekly Reading Assignment
Refuge Recovery Book Section
This loose structure can vary based on the participants, but most Refuge Recovery meetings follow the format mentioned above.
Speaker shares a personal experience with a self-chosen topic
Group Sharing: This allows all individuals three to five minutes to share their thoughts and options, or something related to the Speaker's topic.
Group Leader closes the meeting with a short reading and a reminder about the importance of anonymity
Facilitator/Secretary requests donations and cleanup assistance
Announcements and a group dedication close the meeting
The Four Noble Truths
Throughout Refuge Recovery, you are asked to live in line with The Four Noble Truths as follows:
Take inventory of your suffering so that you can understand what you have previously experienced as well as what you have previously caused.
Investigate the condition and causes of your suffering; begin to let all of that go.
Understand that it is possible to enter the stages of recovery and take refuge in your recovery instead of addiction.
Follow the Buddhist Eightfold Path.
Recovery And The Eightfold Path
The Buddhist Eightfold Path is used in Refuge Recovery as an essential part of the overall recovery process. The path is as follows:
Understand that recovery only begins when you abstain from any substances, acknowledge that you need help, and work towards forgiveness so that you can take responsibility for not only yourself but also for your impact on other individuals
Build the intention to build a healthy lifestyle that is rooted in not only unattached appreciation but also compassion
Take refuge in practice and community
Abstain from all substances and incorporate a variety of Buddhist principles into your life.
Give back to other individuals and attempt to be of service to them
Put effort into developing a daily practice of yoga, meditation, exercise, kindness, compassion, and actions
Practice mindfulness daily
Practice focusing the mind through meditation
Unlike the 12 steps, which are considered a linear path, the Eightfold Path used in Refuge Recovery is a basic guideline of principles that should be integrated into your daily life.
Mindfulness And Meditation
Refuge Recovery is known as one of the only recovery programs to incorporate mindfulness and meditation in each of its group meetings and recovery as a whole. The group meetings offer an assortment of mindfulness and meditation practices, with the end goal being to reach the Four Mindfulness Foundations as follows:
Mindfulness Feelings
Mindfulness of Mind States
Mindfulness of Body/Breath
Mindfulness of Truth
These foundations are essentially accomplished through the daily practice of both mindfulness and meditation. In addition, guided meditation is offered through the Refuge Recovery program during group sessions (generally about 20 minutes), throughout the participant's detox programs, and assistance for when the participant returns home, such as yoga, meditation, and other mindfulness practices.
Is This Recovery Program Effective?
Refuge Recovery is a relatively new program. It was founded in 2014 by Noah Levine, a Buddhist teacher, and renowned counselor. Based on Buddhist practices and science, Levine launched the program and authored a book to accompany it. He has a master's degree in Counseling Psychology, but perhaps his most relevant credential is that he was an addict at one time himself. Though Refuge Recovery is somewhat new, this program's methods are 100 percent backed by science.
Cognitive Behavioral Therapy: Along with other types of therapy, is offered through the Refuge Recovery program to assist with addiction recovery. CBT is a treatment backed by science and is used to help recovering addicts alter their behaviors and thought patterns. By exploring harmful and destructive thoughts and behaviors, CBT assists in preventing relapse, particularly over the long run.
Mindfulness And Recovery: Studies have shown that mindfulness can effectively reduce cravings, stress, and relapse, so long as the recovering addict continues to stick to their mindfulness practices. When one stops practicing mindfulness, the benefits, as mentioned earlier, will diminish over time.
Buddhism And Recovery: Refuge Recovery is not the first program based on Buddhism, and several studies have found that Buddhist lifestyles are ideal for recovering addicts. This is because they boost spirituality and self-awareness, which ultimately minimizes risk behavior.
Meetings And Recovery: Over the years, it has been shown that there is a positive correlation between self-help meetings and abstinence and continuous recovery through the combination of peer pressure, accountability, and an outlet. Though there aren't any specific studies of Refuge Recovery, a 16-year review of attendees of A.A. found that the more meetings that a participant attended regularly, the more likely it was that the participant would stay clean sober.
A Non-Theistic Method for Recovery
While Refuge Recovery is based on the teachings of Buddhism, it is still non-theistic. It doesn't involve God or any higher power. This is ideal for individuals seeking to reach out and get in touch with spirituality without desiring to follow a specific religion or for those who don't care to partake in a traditional Christian-based program of recovery.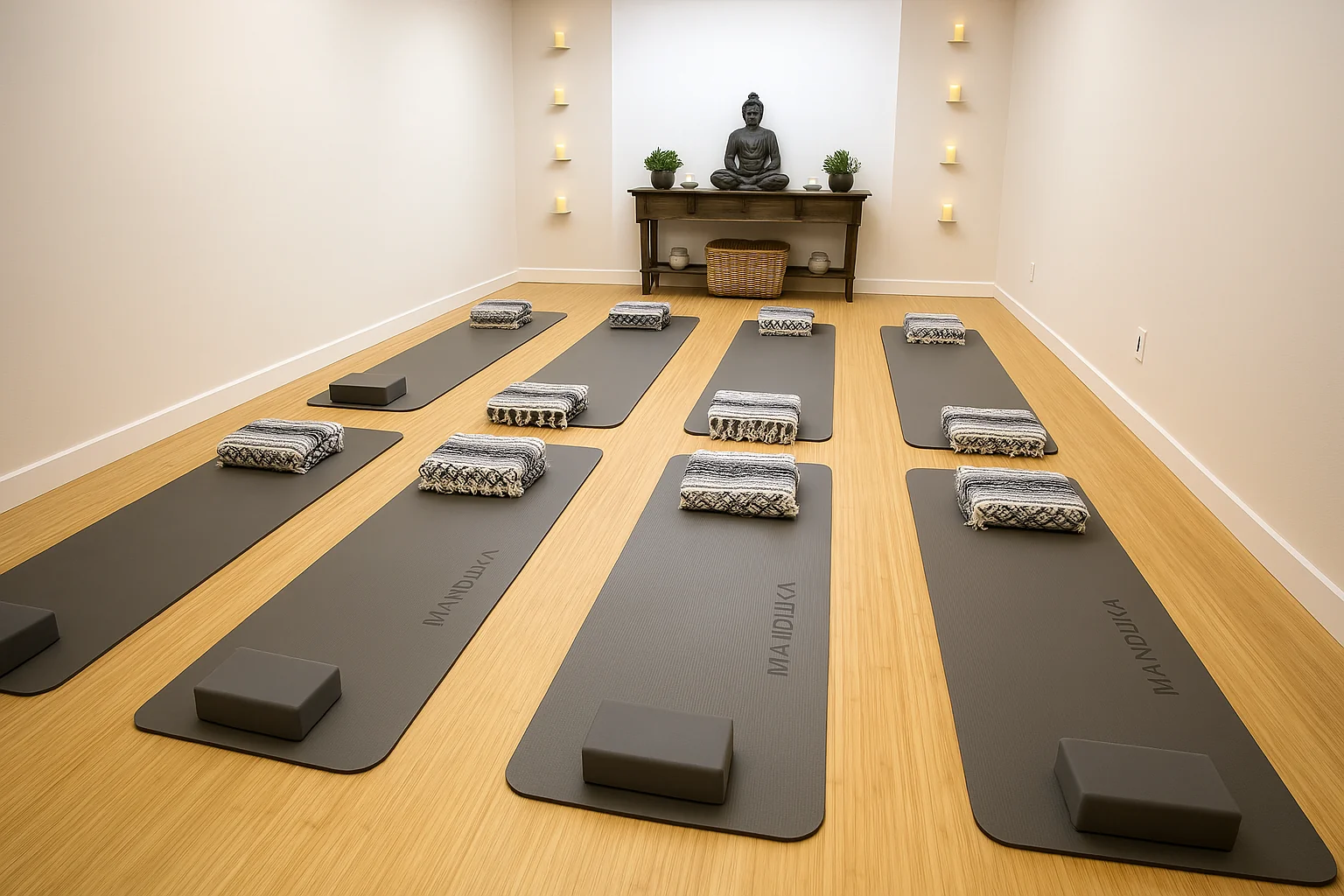 Refuge Recovery may be newer than other programs. Still, it has a lot of science that backs it up and offers various mindfulness-based techniques for recovery—all of which are designed to improve your life, lifestyle, and way of thinking.
This holistic approach with Refuge Recovery helps to deal with the causes behind your addiction so that you, as a recovering addict, can change your life for the better.
We Level Up Treatment Center provides world-class care with round-the-clock medical professionals available to help you cope. Suppose you would like to learn more about Refuge Recovery. Call today to speak with one of our treatment specialists. Our specialists know what you are going through and will answer any of your questions.
Your call is private and confidential, and there is never any obligation.