Substance Use and Mental Health Awareness Events Calendar – 12 Months Highlights
Ways to Celebrate Mental Health Awareness Month. April is Alcohol Awareness Month. National Substance Abuse Prevention Month. Pain Awareness Month.
Everyone can participate in raising awareness about mental health and alcohol or drug addiction whether they have been diagnosed with the disorders or not. Talking about them not only creates awareness which could potentially help people with undiagnosed cases recognize their own symptoms, but it also reduces the stigma and allows those individuals to feel comfortable going to seek treatment for their mental illnesses.
January
How to do Dry January?

A month may feel like a long time, but most people can be successful. Still, you may need help to stay dry in January. Here are some tips:

Find a substitute non-alcoholic drink. For social situations, or when you crave a cocktail after a long day, reach for alcohol-free beverages like sparkling water, soda, or virgin beverages (non-alcoholic versions of alcoholic drinks.)
Avoid temptations. Keep alcohol out of your house. When you are invited to someone's home, bring your non-alcoholic drinks with you.
Create a support group. Let friends and family know about your intentions and encourage them to keep you accountable.
Use the Try Dry app. This free app helps you track your drinking, set personal goals, and offers motivational information like calories and money saved when you know how to stop drinking alcohol. [1]
Don't give up. If you slip up, don't feel guilty. Just begin again the next day.
February
What is Random Acts of Kindness Day?

Each year on February 17th, National Random Acts of Kindness Day grows in popularity. This holiday aims to make the world a better place by spreading a little light around and making kindness a part of our everyday lives. Random Acts of Kindness can include just about anything, including something as simple as taking a tray of muffins to work. Encourage someone with your words, compliment them on their appearance… even the simplest acts can help brighten someone's day.
National Eating Disorders Awareness Week
NEDA Week begins the last Monday in February
Eating disorders are serious mental health disorders. They involve problems with your thoughts and behaviors about your eating. [2]
National Eating Disorders Awareness Week is an annual campaign to educate the public about the realities of eating disorders and to provide hope and visibility to individuals and families affected by eating disorders.
---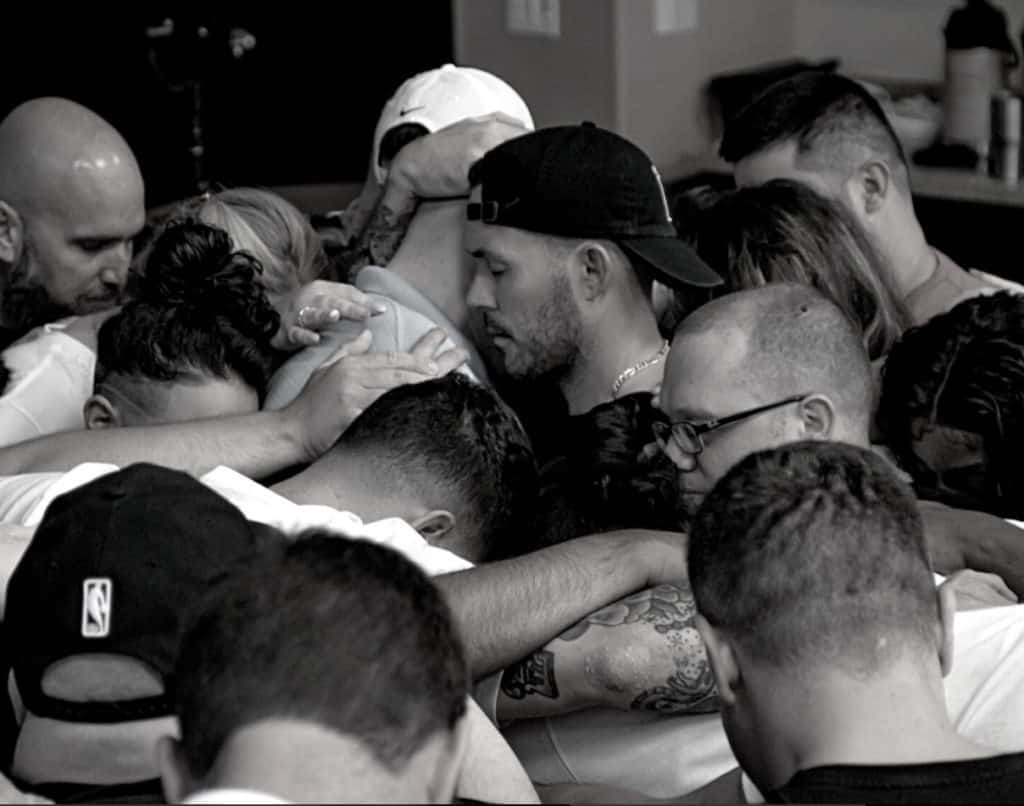 Get Your Life Back
Find Hope & Recovery. Get Safe Comfortable Detox, Addiction Rehab & Dual Diagnosis High-Quality Care.
---
March
March is recognized as Self Harm Awareness Month, a month dedicated to bringing awareness to something that happens across all genders, races, beliefs, and ages. One in five individuals will engage in self-injury in their lifetime, with the vast majority beginning during adolescence. [3]
Individuals who physically self-harm and abuse drugs or alcohol may be given a dual mental health diagnosis. If this is you, our team at We Level Up can help. Our dual diagnosis program is designed to assist those who struggle with a substance use disorder along with other mental health issues. We Level Up providers can work with you to address underlying struggles and set you on track for a healthier and happier future.
National Drugs and Alcohol Facts Week
NDAFW begins the last Monday in March
The DEA supports the National Institute on Drug Abuse (NIDA) and the National Institute on Alcohol Abuse and Alcoholism (NIAAA) during their annual National Drug and Alcohol Facts Week (NDAFW®). Held since 2010, NDAFW brings teens and scientific experts together to discuss the scientific facts about drugs, as well as their potential health effects on teen bodies and brains. [4]
March Self-Harm Awareness Month
It is estimated that over 8% of people who follow through with self-harm also abuse drugs, but some consider self-harm a form of addiction in itself. Similar to some forms of substance abuse, self-harm is often used as a response to feelings of sadness or depression. If you notice symptoms of self-harm, don't risk your life or the life of a loved one, get help today!
National Inhalants and Poisons Awareness Week
Recognized every third week in March each year
Most inhalants produce a rapid high that resembles alcohol intoxication. Given the wide availability of these substances and the severe health consequences they can produce, inhalant abuse is a serious problem. [5]
National Inhalants and Poisons Awareness Week raise alertness on drug abuse prevention.
World Bipolar Day

World Bipolar Day is celebrated each year on March 30th, the birthday of Vincent van Gogh
On March 30th each year, the world comes together to raise awareness of a mental health disorder that affects nearly 6 million Americans, each in a distinctive way. [6]
Bipolar disorder is a lifelong illness. Episodes of mania and depression typically come back over time.
Living with bipolar disorder can be challenging, but there are ways [7] to help make it easier for yourself, a friend, or a loved one.
Get treatment and stick with it—recovery takes time and it's not easy. But treatment is the best way to start feeling better
Keep medical and therapy appointments and talk with the provider about treatment options
Take all medicines as directed
Structure activities: keep a routine for eating and sleeping, and make sure to get enough sleep and exercise
Learn to recognize your mood swings and warning signs, such as decreased sleep
Ask for help when trying to stick with your treatment
Be patient; improvement takes time. Social support helps
Avoid misuse of alcohol and drugs
April
April is Alcohol Awareness Month
Each April since 1987, the National Council on Alcohol and Drug Dependence, Inc. (NCADD) has sponsored Alcohol Awareness Month to increase public awareness and understanding, reduce stigma and encourage local communities to focus on alcoholism treatment and alcohol-related issues. [8]
Ten Fast Facts About Alcohol
Did you know that…
75% of esophageal cancers are attributable to chronic excessive alcohol consumption
Nearly 50% of cancers of the mouth, pharynx, and larynx are associated with heavy drinking
Chronic alcohol consumption is associated with a 10% increase in a woman's risk of breast cancer
Heavy chronic drinking contributes to approximately 65% of all cases of pancreatitis
Among emergency room patients admitted for injuries, 47% tested positive for alcohol and 35% were intoxicated; of those who were intoxicated, 75% showed signs of chronic alcoholism
There are more deaths and disabilities each year in the U.S. from substance abuse than from any other cause
As many as 35% of heavy drinkers develop alcoholic hepatitis
As many as 36% of the cases of primary liver cancer are linked to heavy chronic drinking
Alcoholics are 10 times more likely to develop carcinoma than the general population
Accidents related to alcohol use are among the leading causes of death for teens
Stress Awareness Month
Stress Awareness Month happens each April. Therefore, learning some strategies for coping with this particular silent affliction is essential.
Here are the Healthy Ways [9] to Cope with Stress
Take breaks from watching, reading, or listening to news stories, including those on social media. It's good to be informed but hearing about the traumatic event constantly can be upsetting.
Take care of yourself. Eat healthy, exercise, get plenty of sleep, and give yourself a break if you feel stressed out.
Make time to unwind. Try to do some other activities you enjoy.
Talk to others. Talk with people you trust about your concerns and how you are feeling. Share your problems and how you are feeling and coping with a parent, friend, counselor, doctor, or pastor.
Connect with your community- or faith-based organizations.
Avoid drugs and alcohol. These may seem to help, but they can create additional problems and increase the stress you are already feeling.
Recognize when you need more help. If problems continue or you are thinking about suicide, talk to a psychologist, social worker, or professional counselor.
National Prescription Drug Take-Back Day
The National Prescription Drug Take-Back Day aims to provide a safe, convenient, and responsible means of disposing of prescription drugs, while also educating the general public about the potential for abuse of medications.
It is recognized every last Saturday in April. Drug overdose deaths are up 16% in the last 2021, claiming more than 290 lives every day. According to a report published by the Substance Abuse and Mental Health Services Administration, a majority of people who misused a prescription medication obtained the medicine from a family member or friend. [10] If you or a loved one struggles with prescription drug abuse, contact We Level Up now to get professional help.
Get Help. Get Better. Get Your Life Back.
When you feel ready or just want someone to speak to about therapy alternatives to change your life call us. Even if we cannot assist you, we will lead you to wherever you can get support. There is no obligation. Call our hotline today.
May
Women's Health Month
Women's Health Month and National Women's Health Week start each year on Mother's Day to encourage women and girls to make their health a priority.
Did you know…
More than 1 in 5 women in the United States experienced a mental health condition in the past year, such as depression or anxiety disorder. [11] Many mental health conditions, such as depression and bipolar disorder, affect more women than men or affect women in different ways from men.
Moreover, although women usually use drugs less often and in smaller amounts than men do, by the time women get treatment, they often have worse symptoms. This is because drugs and alcohol affect women and men differently. Women are more likely to become addicted to drugs or alcohol with smaller amounts of those substances.
Borderline Personality Disorder Awareness Month
The month of May is declared Borderline Personality Disorder Awareness Month by the U.S. House of Representatives.
5 FACTS ABOUT BORDERLINE PERSONALITY DISORDER
Over 14 million Americans suffer from BPD
The rate at which BPD individuals commit suicide is 400 times that of the general population
BPD is the third leading cause of death among women aged 15 to 24
Due to its nature, BPD is sometimes called "the untreatable disorder."
The number of people with BPD is higher than those with schizophrenia and bipolar disorder combined.
One primary goal of BPD Awareness Month is to educate people on what Borderline Personality Disorder looks like and how to identify it. This is partially due to how tough it can be to pin down the specific symptoms and the widespread misconceptions about what BPD is.
World No Tobacco Day
Every year on 31 May
This yearly celebration informs the public about:
The dangers of using tobacco
The business practices of tobacco companies
What the World Health Organization is doing to fight the tobacco epidemic
What people around the world can do to claim their right to health and healthy living and to protect future generations [13]
Ways to Celebrate Mental Health Awareness Month
May is Mental Health Awareness Month, also referred to as Mental Health Month, a time to raise awareness about mental or behavioral health issues, advocate for prevention services, provide resources to assist those in need, and help reduce the misperceptions of and stigma around mental health conditions that many people face.
Mental health includes our emotional, psychological, and social well-being. It affects how we think or feel, and act as we cope with life. There are many different things you can do to improve your mental health, [12] including:
Staying positive. It's important to try to have a positive outlook; some ways to do that include finding the balance between positive and negative emotions. Staying positive doesn't mean that you never feel negative emotions, such as sadness or anger. You need to feel them so that you can move through difficult situations.
Practicing gratitude, which means being thankful for the good things in your life. It's helpful to do this every day, either by thinking about what you are grateful for or writing it down in a journal.
Take care of your physical health, since your physical and mental health is connected.
Connecting with others. Humans are social creatures, and it's important to have strong, healthy relationships with others.
Developing a sense of meaning and purpose in life. This could be through your job, volunteering, learning new skills, or exploring your spirituality.
Developing coping skills, which are methods you use to deal with stressful situations.
Meditation is a mind and body practice where you learn to focus your attention and awareness.
Relaxation techniques are practices you do to produce your body's natural relaxation response. This slows down your breathing, lowers your blood pressure, and reduces muscle tension and stress.
It's also important to recognize when you need to get help. Talk therapy and/or medicines can treat mental disorders. If you don't know where to get treatment, start by contacting your primary care provider.
June
National PTSD Awareness Month
The National Center for Posttraumatic Stress Disorder has designated June as PTSD Awareness Month.
Did you know…
An estimated 50% of people seeking drug addiction treatment also have PTSD
People in the United States have an estimated 9% chance of developing PTSD throughout their lifetime
The prevalence of PTSD is highest among rape victims, genocide survivors, military personnel, and people imprisoned for political or ethnic reasons
PTSD is also common among military veterans, police officers, firefighters, and emergency medical personnel [14]
People with PTSD and co-occurring substance abuse tend to relapse more quickly than those with an isolated addiction
June is Men's Health Month

June is Men's Health Month, a national observance used to raise awareness about health care for men and focus on encouraging boys, men, and their families to practice and implement healthy living decisions, such as exercising and eating healthy.

According to the Centers for Disease Control and Prevention, men in the United States, on average, die 5 years earlier than women and die at higher rates from the three leading causes of death, heart disease, cancer, and unintentional injuries. During Men's Health Month, we encourage men to take control of their health, and for families to teach young boys healthy habits throughout childhood.

National Men's Health Week is June 13-20, the week leading up to Father's Day, We all have fathers, brothers, sons, grandfathers, and friends that are men! Some of us are even men ourselves! We want the men in our lives to be healthy, happy, and with us for a long time, and encouraging them to take care of themselves is a big part of that.

Learn more about breaking the men's mental health stigma.
August
International Overdose Awareness Day
International Overdose Awareness Day is the world's largest annual campaign to end overdose and remember those who have died without stigma and acknowledge the grief of the family and friends left behind. It is a global event held on 31 August each year.
First Aid for Drug Overdose
A range of signs and symptoms can occur when a person overdoses, everyone responds differently.
Seek Emergency Help for any of the following symptoms:
Unconscious
Seizure
Headache
Chest Pain
Breathing Difficulties
Confusion/Paranoia/Agitation
Snowing or Gurgling – Don't ignore snoring or gurgling it could indicate the person is having a hard time breathing.
An overdose is a medical emergency that needs immediate medical attention. Always call an ambulance or get emergency help if you know or think that someone has had an overdose.
Substances and Addictions that People Can Overdose on include:
Some Herbal Remedies
Combination of Certain Drugs and Alcohol
People can recover from drug addiction, but they must be aware of their addiction and work on not using again. Those who are treated for a substance abuse disorder or addiction will have a life of recovery.
September
National Recovery Month

National Recovery Month was created by the Substance Abuse and Mental Health Services Administration (SAMSHA) to increase awareness and understanding of mental and substance use disorders and recognize the people who recover.

Each year, we celebrate the millions of people living in recovery from mental and substance use disorders and the dedicated workers who make that recovery possible. As we take the time to celebrate, we also remember the people who have lost their lives fighting their illnesses. But most importantly, we focus on the people who still need help and how to help them.
Pain Awareness Month

September is also the Pain Awareness Month when organizations work to raise awareness of how pain affects persons, families, communities, and the nation and to support national action to address pain.

A report on pain estimates that chronic pain affects approximately 50 million U.S. adults, and high-impact chronic pain (i.e., interfering with work or life most days or every day) affects approximately 20 million U.S. adults. [15]

Better pain management is also a major element in addressing the current opioid crisis. Persons living with pain need safer and more effective alternatives for pain management.
National Suicide Prevention Week
National Suicide Prevention Week, which begins every first Sunday in September, is an annual campaign observed in the United States to educate and inform the general public about suicide prevention and the warning signs of suicide.
Here are five steps you can take to help someone in emotional pain or showing signs of suicidal ideations:
ASK: "Are you thinking about killing yourself?" It's not an easy question, but studies show that asking at-risk individuals if they are suicidal does not increase suicides or suicidal thoughts.
KEEP THEM SAFE: Reducing a suicidal person's access to highly lethal items or places is an important part of suicide prevention. While this is not always easy, asking if the at-risk person has a plan and removing or disabling the lethal means can make a difference.
BE THERE: Listen carefully and learn what the individual is thinking and feeling. Research suggests acknowledging and talking about suicide may reduce rather than increase suicidal thoughts.
HELP THEM CONNECT:

Save the National Suicide Prevention Lifeline's (1-800-273-TALK (8255)) and the Crisis Text Line's number (741741) on your phone, so it's there when you need it. You can also help make a connection with a trusted individual like a family member, friend, spiritual advisor, or mental health professional.

STAY CONNECTED: Staying in touch after a crisis or after being discharged from care can make a difference. Studies have shown the number of suicide deaths goes down when someone follows up with the at-risk person. [16]
October
October Depression Awareness Month
During October, we observe National Depression Education & Awareness Month. This vital holiday helps us understand the signs, symptoms, and treatment options for depression. It also lets us know that seeking help — either from a counselor, a trusted friend, or your community — is a sign of hope and strength. If you have been experiencing some of the following signs and symptoms [17] most of the day, nearly every day, for at least two weeks, you may be suffering from depression disorder:
Persistent sad, anxious, or "empty" mood
Feelings of hopelessness, or pessimism
Irritability
Feelings of guilt, worthlessness, or helplessness
Loss of interest or pleasure in hobbies and activities
Decreased energy or fatigue
Moving or talking more slowly
Feeling restless or having trouble sitting still
Difficulty concentrating, remembering, or making decisions
Difficulty sleeping, early-morning awakening, or oversleeping
Appetite and/or weight changes
Thoughts of death or suicide, or suicide attempts
Aches or pains, headaches, cramps, or digestive problems without a clear physical cause and/or that do not ease even with treatment
National Substance Abuse Prevention Month
October is also the annual National Substance Abuse Prevention Month – an observance to highlight the vital role of substance abuse prevention in both individual and community health and to remember those who have lost their lives to substance abuse. If you have struggled with substance abuse or if you want to provide support to those who are struggling, bringing awareness to the issue is critical.
World-class, Accredited, 5-Star Reviewed, Effective Addiction & Mental Health Programs. Complete Behavioral Health Inpatient Rehab, Detox plus Co-occurring Disorders Therapy.
End the Addiction Pain. End the Emotional Rollercoaster. Get Your Life Back. Start Drug, Alcohol & Dual Diagnosis Mental Health Treatment Now. Get a Free No-obligation Guidance by Substance Abuse Specialists Who Understand Your Ailment & Know How to Help.
Mental Illness Awareness Week
Every year during the first full week of October
Mental illnesses are common in the United States. Nearly one in five U.S. adults live with a mental illness (52.9 million in 2020). [18]
Mental Illness Awareness Week was established in the U.S. in 1990; in recognition of efforts by the National Alliance on Mental Illness to educate and increase awareness about mental illness.
World Mental Health Day October 10th
"The overall objective of World Mental Health Day is to raise awareness of mental health issues around the world and to mobilize efforts in support of mental health.
The Day provides an opportunity for all stakeholders working on mental health issues to talk about their work, and what more needs to be done to make mental health care a reality for people worldwide."
November
Great American Smokeout
Every third Thursday of November
The American Cancer Society (ACS) has sponsored the Great American Smokeout to focus attention on tobacco use and encourage smokers to refrain from smoking cigarettes for at least 24 hours. Local activities have included requests by local ACS offices to stores to not sell cigarettes for the day; media coverage of prominent local citizens who have quit smoking; and implementation of a smoke-free day by restaurants and other public places. [19]
December
National Impaired Driving Prevention Month
The National Highway Safety Traffic Administration (NHTSA) reported that in 2019 during the week between Christmas and New Year's Day, 210 lives were lost due to alcohol-impaired driving crashes. That's 210 people in one week who didn't make it home because either they or someone with whom they came in contact chose to use alcohol and then get behind the wheel. That same year, more than 10,000 people died from drunk driving crashes alone. [20]
These deaths were preventable. That's why for more than 40 years, the people who work on prevention across the country have observed National Impaired Driving Prevention Month in December to raise awareness that impaired driving can be deadly and to put strategies in place for all of us to make it home safely.
If you or someone you love needs mental health support and services, seek professional help or contact We Level Up for treatment options.
We Level Up Treatment Center
Prevention, treatment, and recovery programs across the nation will be hosting both virtual and in-person events throughout the year; during the months of awareness about mental health and substance abuse to discuss strides made in recovery. People with substantial lengths of recovery time and experience share their success stories to increase awareness and understanding of mental health and substance use disorders. We Level Up anticipates the constantly shifting complexities of mental health by proactively adjusting treatment components to each individual's needs. To learn more, check out these resources:
First-class Facilities & Amenities
World-class Addiction & Mental Health Rehabilitation Treatment Centers
We Level Up is a Renowned Addiction Rehab Program with Integrated Mental Health Dual-Diagnosis Treatment.
Residential inpatient programs vary. Call to learn more.
Every journey to recovery is different, but nobody is alone as they navigate their way out of the darkness. The hope, strength, and support from the people who love us are some of our most valuable resources in recovery. By spreading this message of awareness and acceptance, we hope that understanding will begin to replace judgment and courage to replace fear.
Make this your opportunity to reclaim your life. Call today to speak with one of our treatment specialists. Our specialists know what you are going through and will answer any of your questions.
Your call is private and confidential, and there is never any obligation.
Popular alcohol & drug rehabilitation & mental health treatment-related articles: