Can You Smoke Oxycodone? Uses, Effects, Dependence & Addiction Treatment Options
How Is Oxycodone Used?
Oxycodone is used to relieve moderate to severe pain and belongs to a class of drugs opioids. Oxycodone extended-release tablets and extended-release capsules are used to relieve severe pain in people who are expected to need pain medication around the clock for a long time and who cannot be treated with other medications. Oxycodone extended-release tablets and extended-release capsules should not be used to treat pain that can be controlled by medication that is taken as needed.
Unfortunately, opioids are a class of drugs that include the illegal drug heroin, synthetic opioids such as fentanyl, and pain relievers available legally by prescription, such as oxycodone (OxyContin®), hydrocodone (Vicodin®), codeine, morphine, and many others. Can you smoke oxycodone? Yes, but it is a warning sign of opioid dependence.
Oxycodone may be habit-forming or may cause drug addiction. You have to take oxycodone exactly as directed. Do not take more of it, take it more often, or take it in a different way than directed by your doctor. While taking oxycodone, discuss with your healthcare provider your pain treatment goals, length of treatment, and other ways to manage your pain. Tell your doctor if you or anyone in your family: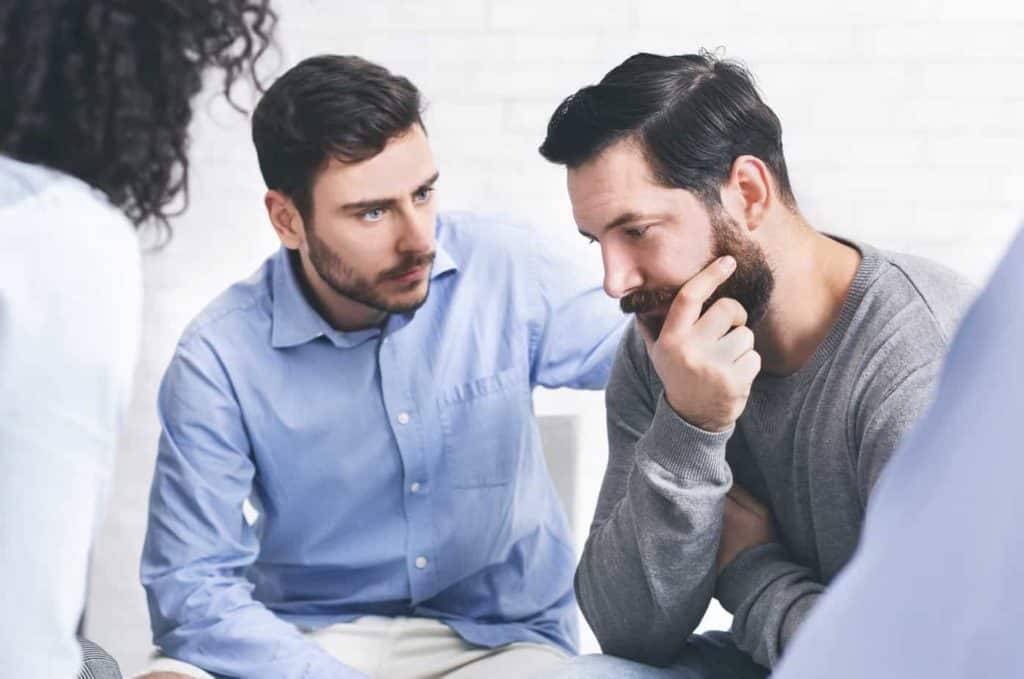 Drinks or has ever drunk large amounts of alcohol or had a history of alcohol abuse
Uses or has ever used street drugs
Has had a drug overdose
Or if you have or have ever had depression or another mental illness.
There is a greater risk that you will overuse oxycodone if you have or have ever had any of these conditions. Can you smoke oxycodone? Yes, but you have to contact a healthcare professional as it is a sign of drug abuse.
Oxycodone extended-release tablets, extended-release capsules, and concentrated solutions should only be used to treat people who are tolerant (used to the effects of the medication) to opioid medications because they have taken this type of medication for at least one week. Oxycodone is in a class of medications called opiate (narcotic) analgesics. It works by changing the way the brain and nervous system respond to pain.
Oxycodone comes as a solution (liquid), a concentrated solution, a tablet, a capsule, an extended-release (long-acting) tablet (Oxycontin), and an extended-release capsule (Xtampza ER) to take by mouth. The solution, concentrated solution, tablet, and capsule are taken usually with or without food every 4 to 6 hours, either as needed for pain or as regularly scheduled medications. The extended-release tablets (Oxycontin) are taken every 12 hours with or without food. The extended-release capsules (Xtampza ER) are taken every 12 hours with food; eat the same amount of food with each dose. [1]
Can you smoke oxycodone? for medication purposes, NO. This medication may be prescribed for other uses; you should ask your doctor or pharmacist for more information.
What Happens When You Smoke Oxycodone?
Can you smoke oxycodone with cannabis? In the United States, an estimated 11.2% of the adult population suffers from chronic pain, and nearly 20% of patients presenting with acute and chronic non-cancer pain are prescribed opioids. Between 1999 and 2015, opioid prescribing tripled along with the number of deaths attributed to opioid analgesics, with an estimated 17,500 fatalities in 2015 relative to 6160 reported in 1999. With the recent recognition of the significant health risks associated with high doses of opioids including opioid use disorder and opioid overdose.
Physicians are asked to limit the number of prescriptions written, shorten the duration of opioid therapy, and decrease the total daily doses prescribed. As awareness of the risks of prescription opioid use grows, medical cannabis use is also garnering widespread acceptance, with over half of the United States passing medical cannabis laws. [2]
How Do You Smoke Oxycodone With Marijuana?
The synergistic effects obtained by combining these drugs can be very beneficial to patients as it would allow lower doses of opioids to provide pain relief, reducing the likelihood of prescription opioid addiction and overdoses.
However, cannabis and opioids both have depressant effects, and when combined at nonmedical doses these drugs can suppress the central nervous system to dangerous levels. This can result in decreased brain function, low blood pressure, extreme sedation, coma, and death. [3]
Dangers Of Smoking Oxycodone
Can you smoke oxycodone? Yes, and smoking or snorting the oxycodone causes the drug to enter the body extremely fast. Within ten minutes, the effects are felt and last three to four hours. Since the pill is not being taken in the prescribed manner, the Oxycodone isn't being introduced into the body slowly it's introduced all at once. Most people smoke it until they get legitimate help such as long-term rehabilitation. [4]
Oxycodone Dependence
Can you smoke oxycodone? Yes, but it is a sign of drug abuse. Oxycodone abusers will also often lose interest in things that used to be very important to them. This may include school, sports, church, and maybe something as simple as family dinners. Physical indicators may include:
Weight loss
Poor complexion or hygiene
Lack of energy
At some point, money will become an issue. Typically, abusers will begin stealing money or household items in order to pawn or trade them for money. We've seen individuals pull money from their loved ones by telling them they need tires for their car, money for a school event, etc.
Text messaging is also very common, and for one reason or another, these individuals save their messages. Look for slang terms such as Norcos, Watsons, Beans, the '80s, Bars, Z-Bars, etc. Or maybe something as simple as, "You got any of those? I need one." As for paraphernalia, rolls of aluminum foil are a big one, also lighters, straws, rolled-up dollar bills, syringes, and spoons that are burnt on one side.
How Addictive Is Oxycodone?
Can you smoke oxycodone? Yes, but it is a red flag. Oxycodone is highly addictive and has a high potential for abuse, thus it is classified as a Schedule II Narcotic. Most individuals who abuse Oxycodone seek to gain euphoric effects, mitigate pain and avoid opioid withdrawal symptoms associated with Oxycodone or heroin abstinence.
Oxycodone Addiction Treatment
For those with opioid use disorder or who know an individual suffering from oxycodone abuse, please consider treatment. Because this is an evolving situation, the opioid you use may contain other dangerous synthetic opioids.
Clearing opioids from the body and overcoming withdrawal symptoms is the goal of fentanyl patch abuse detox, which is the first step of treatment for addiction.
We Level Up has a comprehensive team prescribing medications that can alleviate your withdrawal pains while monitoring your health 24 hours during the opioid detox. We prioritize your safety and comfort because this is a fragile and challenging time for you.
Once detox is complete, a new doorway in treatment opens up, which is referred to as a residential level of care. The residential care program slowly and effectively introduces the individual into an atmosphere of therapeutic growth, marked by master's level therapists, clinicians, group counselors, psychiatrists, and a community of like-minded individuals with the same aim: to attain sobriety and live a great life.
Some of the many modalities applied and practiced within our residential treatment facility are:
How We Can Help? Searched for "Can you smoke oxycodone? or oxycodone dangers and treatment?" or are you seeking a national inpatient rehab destination?
We Level Up treatment tailors the program to the individual and the individual to the program of recovery. We begin by assessing our client's history of mental health, drugs, and alcohol-related past.
The needs of each patient are specific and personalized because we aim to provide comprehensive support for mental health, addiction, and dual diagnosis treatment. The supportive environment is designed accordingly to give patients 24-hour care for sobriety. Most importantly, we hope to have our clients live comfortably within the facility during this crucial and fragile time.
We Level Up prioritizes removing temptations for relapse and applying an air of recovery into every component of the treatment timeline, including opioid addiction treatment. We Level Up finds that when clients are living in a supportive community, especially during their early recovery process, they can truly focus on what matters most: their recovery.
Can you smoke oxycodone? people who struggle with oxycodone abuse may smoke the substance for an increased high. If you or a loved one is struggling with addiction, reach out to We Level Up because we may be able to help you explore treatment options.
Sources:

[1] Oxycodone – U.S. Department of Health and Human Services National Institutes of Health
[2] Impact of co-administration of oxycodone and smoked cannabis on analgesia and abuse liability – National Center for Biotechnology Information
[3] Rogers, A.H., Bakhshaie, J., Buckner, J.D., Orr, M.F., Paulus, D.J., Ditre, J.W., & Zvolensky, M.J. (2019). Opioid and Cannabis Co-Use among Adults With Chronic Pain: Relations to Substance Misuse, Mental Health, and Pain Experience. Journal of Addiction Medicine, 13(4), 287-294.
[4] THE OXY EPIDEMIC HITTING CLOSE TO HOME! – San Diego Sheriff's Departments South East Narcotics Team