Ambien Abuse Side Effects

& Treatment
Abusing Ambien. Ambien Abuse Potential. Ambien Abuse Signs.
What is Ambien?
Zolpidem, sold under the brand name Ambien, among others, is a medication primarily used for the short-term treatment of sleeping problems. Ambien is used to treat insomnia (difficulty falling asleep or staying asleep). Ambien belongs to a class of medications called sedative-hypnotics. It works by slowing activity in the brain to allow sleep. [1]
Ambien Abuse Potential
Ambien should normally be taken for short periods of time. If you take Ambien for 2 weeks or longer, Ambien may not help you sleep as well as it did when you first began to take the medication. Unfortunately, this drug may be habit-forming or may cause sedatives addiction.
Ambien, a nonbenzodiazepine hypnotic, binds to the benzodiazepine binding site on the gamma-aminobutyric acid type A (GABA-A) receptors. Many studies have reported the efficacy and safety of zolpidem in the treatment of insomnia, low abuse, and dependence capability. However, many cases of zolpidem abuse and dependence were reported around the world. [2]
Ambien Abuse Signs
The signs related to Ambien dependence include:
Tolerance
Signs of withdrawal
Use of the drug out of its therapeutic field (high doses, daytime consumption), with a goal other than treatment of insomnia, and they are unable to control the use of zolpidem (Ambien)
---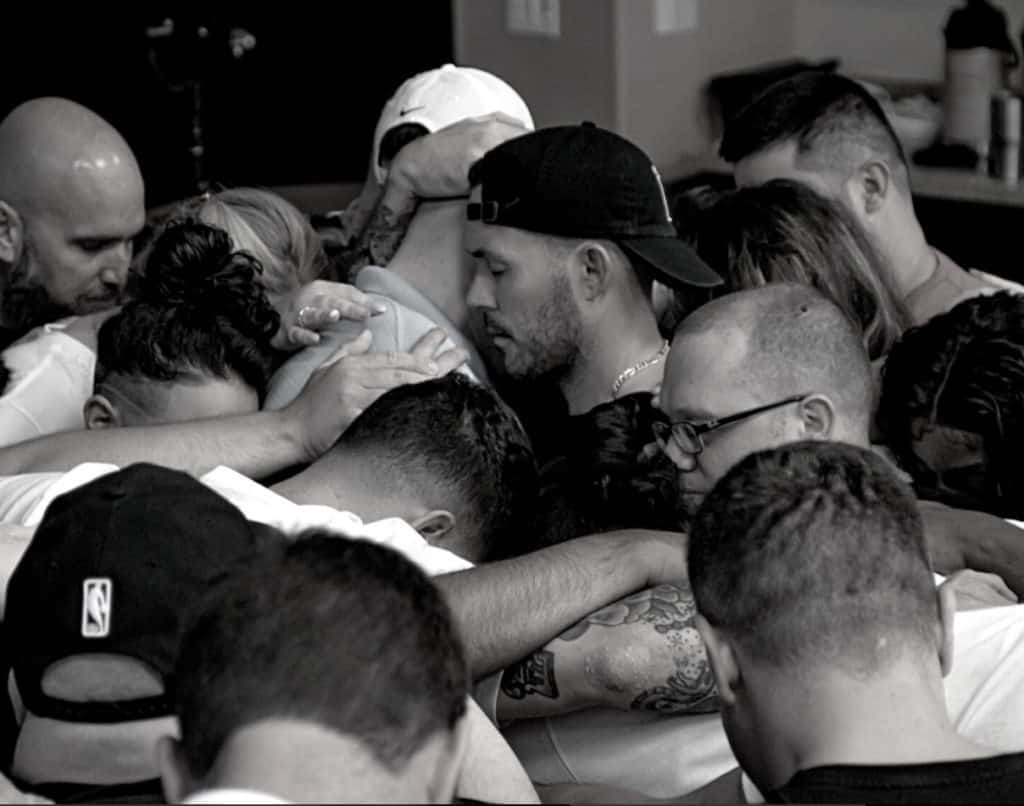 Get Your Life Back
Find Hope & Recovery. Get Safe Comfortable Detox, Addiction Rehab & Dual Diagnosis High-Quality Care.
---
Ambien Abuse Symptoms
Ambien abuse side effects will cause the user to become drowsy, tired, and lethargic. Even for someone who is not addicted to Ambien, there are certain side effects associated with taking the drug.
Short-term Ambien abuse side effects include:
Drowsiness
A headache
Unusual dreams
Dizziness
A feeling of having been drugged
Blackouts
Nausea
Diarrhea
Gas
Heartburn
Uncontrolled sleepwalking, eating, or sexual activity
Ambien abuse side effects can also have rebound symptoms the morning after. "Hangover" or drowsiness and impaired cognitive function can make driving extremely dangerous. This rebound effect naturally increases with Ambien's abuse.
Ambien Abuse Side Effects & Overdose
Ambien may cause side effects. Tell your doctor if any of these symptoms are severe or do not go away:
Drowsiness
Tiredness
Headache
Dizziness
Lightheadedness
Drugged feeling
Unsteady walking
Difficulty keeping balance
Nausea
Constipation
Diarrhea
Gas
Heartburn
Stomach pain or tenderness
Changes in appetite
Uncontrollable shaking of a part of the body
Pain, burning, numbness, or tingling in the hands, arms, feet, or legs
Unusual dreams
Redness, burning, or tingling of the tongue (with sublingual tablets)
Dry mouth or throat
Ringing, pain, or itching in the ears
Eye redness
Muscle aches or cramps
Joint, back, or neck pain
Heavy menstrual bleeding
Some side effects can be serious. If you experience any of the following symptoms, or those listed in the IMPORTANT WARNINGS or SPECIAL PRECAUTIONS sections, call your doctor immediately:
Rash
Hives
Itching
Swelling of the eyes, face, lips, tongue, or throat
Feeling that the throat is closing
Difficulty breathing or swallowing
Hoarseness
Shortness of breath
Yellow eyes or skin
Light-colored stools
Nausea
Vomiting
Pounding heartbeat
Chest pain
Blurred vision or other vision problems
Ambien may cause other side effects. Call your doctor if you have any unusual problems while you are taking this medication. If the victim has collapsed, had a seizure, has trouble breathing, or can't be awakened, immediately call emergency services at 911.
Symptoms of Ambien drug overdose may include the following:
Drowsiness
Coma (loss of consciousness for a period of time)
Slowed breathing or heartbeat
Get Help. Get Better. Get Your Life Back.
When you feel ready or just want someone to speak to about therapy alternatives to change your life call us. Even if we cannot assist you, we will lead you to wherever you can get support. There is no obligation. Call our hotline today.
Sleepwalking and Other Activities
According to FDA, there are rare but serious injuries that have happened with certain common prescription insomnia medicines because of sleep behaviors, including sleepwalking. Serious injuries and death from complex sleep behaviors have occurred in individuals with and without a history of such behaviors, even at the lowest recommended doses, and the behaviors can occur after just one dose. These behaviors can occur after taking these medications with or without alcohol or other central nervous system depressants that may be sedating such as tranquilizers, opioids, and anti-anxiety drugs. [3]
Sleep-Driving
There are cases associated with Ambien abuse side effects that included:
Accidental overdoses
Falls
Burns
Near drowning
Exposure to extreme cold temperatures leads to loss of limb
Carbon monoxide poisoning
Drowning
Hypothermia
Motor vehicle collisions with the patient driving
Self-injuries such as gunshot wounds and apparent suicide attempts
Patients usually did not remember these events.
Sleep-Eating
A sleep-related eating disorder has been described in association with Ambien abuse side effects. The effects can produce uncontrollable nocturnal eating.
Having Sex While Asleep
Often, the user who has taken Ambien has no recollection of these activities when they wake up. If you have depression, Ambien abuse side effects can make symptoms worse.
First-class Facilities & Amenities
World-class Addiction & Mental Health Rehabilitation Treatment Centers
We Level Up is a Renowned Addiction Rehab Program with Integrated Mental Health Dual-Diagnosis Treatment.
Residential inpatient programs vary. Call to learn more.
Proven recovery success experience, backed by a Team w/ History of:
Low Patient to Therapist Ratio
Long-Term Effects of Ambien Abuse
Do not take a larger dose of Ambien, take it more often, or take it for a longer time than prescribed by your doctor. Do not stop taking Ambien without talking to your doctor, especially if you have taken it for longer than 2 weeks. If you suddenly stop taking Ambien, you may develop unpleasant feelings or mood changes or you may experience other withdrawal symptoms such as:
Shakiness
Lightheadedness
Stomach and muscle cramps
Nausea
Vomiting
Sweating
Flushing
Tiredness
Uncontrollable crying
Nervousness
Panic attack
Difficulty falling asleep or staying asleep
Uncontrollable shaking of a part of your body
Seizures
Ambien Abuse Statistics
Misuse of prescription psychotherapeutic drugs, including sedatives, is second only to marijuana as the nation's most prevalent illicit drug use issue. All sedative and hypnotic drugs pose a significant risk of physical and psychological dependence.
According to National Survey on Drug Use and Health (NSDUH), in 2015, the most commonly used prescription sedatives were zolpidem products, such as Ambien®, Ambien® CR, and generic zolpidem, extended-release generic zolpidem, and similar products. An estimated 11.5 million people aged 12 or older used zolpidem products in the past year, representing 4.3% of the population. [4]
World-class, Accredited, 5-Star Reviewed, Effective Addiction & Mental Health Programs. Complete Behavioral Health Inpatient Rehab, Detox plus Co-occurring Disorders Therapy.
End the Addiction Pain. End the Emotional Rollercoaster. Get Your Life Back. Start Drug, Alcohol & Dual Diagnosis Mental Health Treatment Now. Get a Free No-obligation Guidance by Substance Abuse Specialists Who Understand Your Ailment & Know How to Help.
Ambien Addiction Treatment Centers
Cravings are very common during detox and can be challenging to overcome. This often leads to relapse. Constant medical care provided during inpatient treatment helps prevent relapse. Clinicians can provide necessary medication and medical expertise to lessen cravings and the effects of withdrawals.
Medically-Assisted Detox
If you are experiencing Ambien abuse or Ambien and alcohol addiction, it's crucial to first get an accurate assessment of all the symptoms. When the symptoms have been evaluated by a mental health professional, it may be determined that another form of mental condition is present and needs a particular type of treatment. Very often, some combination of psychotherapy, medication, and/or lifestyle changes are effective for coping with functional.
Medical detox is often considered the first stage of treatment. It will help you navigate the complicated process of Ambien withdrawal, but it doesn't address patterns of thought and behavior that contribute to drug use. Various treatment approaches and settings can help provide the ongoing support necessary to maintain long-term sobriety after you complete detox.
Psychotherapy
Several different modalities of psychotherapy have been used in the treatment of mental health disorders along with addiction, including:
Sometimes, the pressures and problems in your life lead you to rely on substances to help you forget about them momentarily. If you or a loved one are struggling with Ambien abuse side effects and a co-occurring mental health condition such as depression, contact one of our helpful treatment specialists today. We Level Up can provide information on dual diagnosis and detox programs that may fit your specific needs.
Popular alcohol & drug rehabilitation & mental health treatment related articles: