How to Overcome Substance Abuse
How to Help a Drug Addict Who Doesn't Want Help? What to Do When an Alcoholic Refuses Help?
5 Steps to Overcoming Your Alcohol or Drug Problem
Overcoming substance abuse requires a comprehensive system of support. There are several aspects of addiction you must focus on. Once you are ready to make that change, the next step on your path is getting the help you need. Here are the 5 steps to overcoming your alcohol or drug problem, and the reasons why the best time to seek help is NOW.
How to Overcome Substance Abuse
1. Make a Decision to Change
If you or a loved one is struggling with drug or alcohol abuse, the best time to seek help is now. Make a decision to seek and receive treatment because if you are facing drug addiction, your body can no longer simply stop using the drug. The body requires it. At this stage, the addiction is a disease requiring comprehensive support. Addiction treatment needs to address every component of this demand – the physical demand, the mental demand, and the emotional component.
---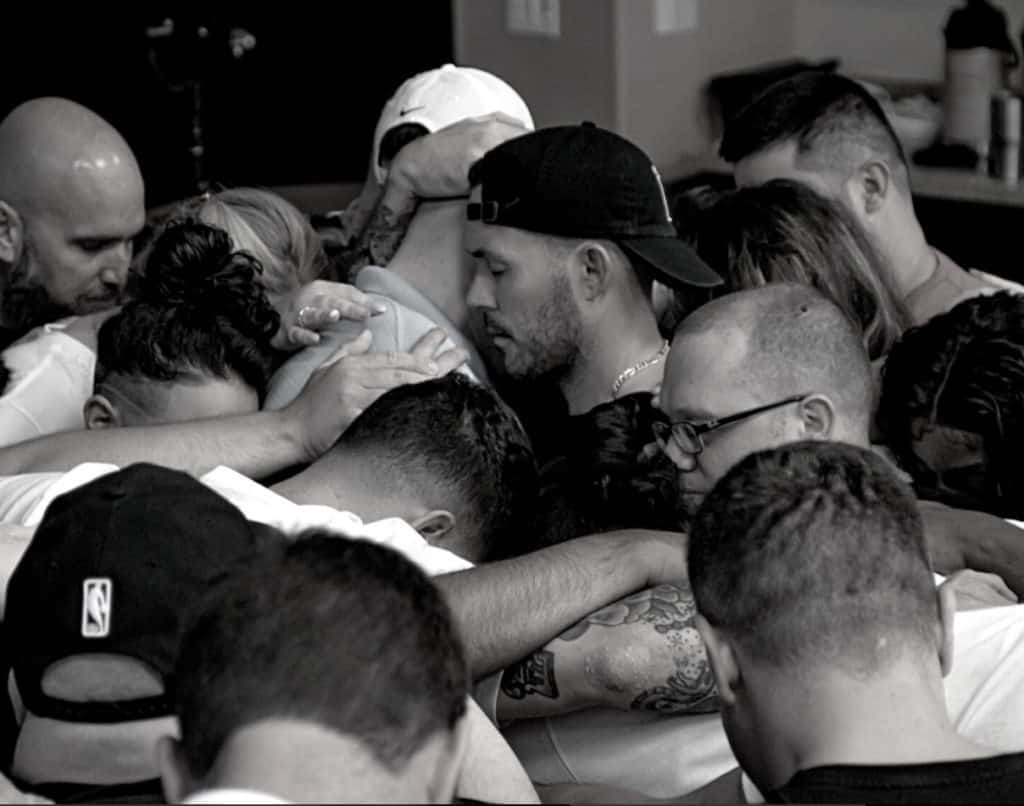 Get Your Life Back
Find Hope & Recovery. Get Safe Comfortable Detox, Addiction Rehab & Dual Diagnosis High-Quality Care.
---
2. Commit to Your Decision
Addiction is a disease. It is life-altering for those struggling with it and those with a loved one battling it. Addiction is not a flaw in your character. It is a physical demand from the body to use a substance it has become dependent on. [1] You have to commit to your decision now and save your life or a loved one.
Prescription drug abuse, alcohol, and illegal drugs, along with other addictive substances, are not only physically safe to simply stop, but they create an emotional and mental struggle for everyone involved. As a result, you need to view your addiction as a battle. Fight it like you would any other disease.
3. Get Support from Family and Friends
The root causes of addiction often run very deep. They may have stemmed from various relationships or life events. As mentioned previously, blaming one person or another is not helpful, but talking openly about the issue and working to resolve it is paramount. Family members can and should join their loved ones in the recovery journey.
Addiction may be a family disease, but when working together the family can play a major role in supporting recovery. The addiction cycle can stop with you. As a part of the addiction treatment process, family members will have an opportunity to get involved during the treatment process, and a lifetime of support is encouraged.
Get Help. Get Better. Get Your Life Back.
When you feel ready or just want someone to speak to about therapy alternatives to change your life call us. Even if we cannot assist you, we will lead you to wherever you can get support. There is no obligation. Call our hotline today.
4. Explore Your Treatment Options
If you are looking for a substance abuse treatment center or treatment options, it is a safe bet that you or a loved one is struggling with addiction. There is a lot that is probably going through your mind as you get started with this journey. When selecting a substance abuse treatment facility, it is important not only to consider the attributes of the actual facility, but also the programs offered and the personnel that will be providing care.
Not all treatment programs offer the same types of treatment. Factors that will affect the type of programming offered include the levels of care provided, the treatment approaches used, and the specific substances for which addiction is treated. The different levels of care that a substance abuse treatment program may include medical detox, inpatient treatment, residential treatment, partial hospitalization, intensive outpatient, and outpatient treatment.
Inpatient rehab programs offer the highest level of treatment care, with medically supervised detoxification and around-the-clock care and support. Call today to speak with an admission specialist at We Level Up and find out if our drug and alcohol rehab is perfect for you or your loved one.
First-class Facilities & Amenities
World-class Addiction & Mental Health Rehabilitation Treatment Centers
We Level Up is a Renowned Addiction Rehab Program with Integrated Mental Health Treatment.
Residential inpatient programs vary. Call to learn more.
5. Seek Professional Help
When addiction has taken enough of a toll on an individual or family that they seek the help of a treatment center, there is a sense of desperation. We get that. No one wants to continue to endure pain and suffering. Rather, there is usually a desire to mask certain feelings with drugs or alcohol. In such circumstances, some people may feel that they have no option but to put their trust in something beyond them: a treatment facility.
When drug rehab does work, it can lead to some of the greatest success stories. An effective drug rehab program helps clients work through guilt, anxiety, and trauma and guides them to realize their potential. These are the success stories. Individuals who complete a rehab program often develop a new appreciation for life, love, and the pursuit of happiness.
Evidence on the effectiveness of psychosocial interventions in substance use disorders is available.  For substance misusing clients, any form of psychological treatment leads to better treatment outcomes than no psychological treatment.  [2]
What to Do When an Alcoholic Refuses Help?
If you suspect that you or someone you know has developed an alcohol dependency, it is very important that medical advice is sought. People who see a doctor for help to cut down on their alcohol consumption may benefit from the following:
A doctor will help an alcoholic work out a drinking goal. It may take time to completely cut down, so it may be helpful to gradually cut down by setting weekly goals;
Some people may benefit from seeing an addiction specialist to learn more tips on how to achieve long-term sobriety;
Some people may benefit from seeing a mutual-help group; and
For people highly dependent on alcohol, detoxification and medically-managed alcohol withdrawal may be necessary.
Alcohol addiction can be a lonely disease that an afflicted person will carry for the rest of their life. Family plays a huge role in helping someone with a substance abuse problem get treatment and stay sober following treatment.
World-class, Accredited, 5-Star Reviewed, Effective Addiction & Mental Health Programs. Complete Behavioral Health Inpatient Rehab, Detox plus Co-occurring Disorders Therapy.
End the Addiction Pain. End the Emotional Rollercoaster. Get Your Life Back. Start Drug, Alcohol & Dual Diagnosis Mental Health Treatment Now. Get a Free No-obligation Guidance by Substance Abuse Specialists Who Understand Your Ailment & Know How to Help.
How to Help a Drug Addict Who Doesn't Want Help?
A family that is conscious of its role in helping the loved one to recover is likely to offer both the physical shelter and the psychological safety one needs during the early stages of addiction recovery. Yes, interventions can be successful in getting an addicted person to admit that they have a problem and to realize that they need help.  To emphasize, it does not necessarily increase the efficacy of their treatment or their likelihood of success.   However, social support and family support are significant components in recovery, and intervention can be an asset later on.
Get Free Assessment
Before confronting anyone, families of alcoholics and drug addicts should educate themselves about the disease of addiction. No matter what the alcoholics or addicts may say, their addiction is not the fault of their families or friends. While genetics may play a role, substance abusers are responsible for their own choices.
Families also need to recognize symptoms of alcohol or drug abuse. These include:
Constant lying and denial about the problem
Frequent irresponsible or dangerous behavior
Hidden bottles or drugs
Evidence of blackouts (inability to remember actions while under the influence), and
Increasing need for more alcohol or drugs to feel 'normal'
You may also explore treatment options, including the process of formal intervention services. We Level Up rehab center's free hotline is open 24/7 for no-hassle calls about overcoming your alcohol or drug problem and more.
Popular alcohol & drug rehabilitation & mental health treatment-related articles: